I love board games, I remember playing them with my Dad when I was little, so I hope my children have similar memories in years to come. We've really enjoyed testing out a range of games from Mattel over the last few months. Here are two more 'must have' games.
Molehill Mania
Molehill mania requires no assembly, you simply get everything out the box and are ready to play. The idea of the game is to use the mallets to bang the planks on the side of the molehill which makes the moles fly out, you then have to use your mallet to hit the moles collecting them inside the mallet itself.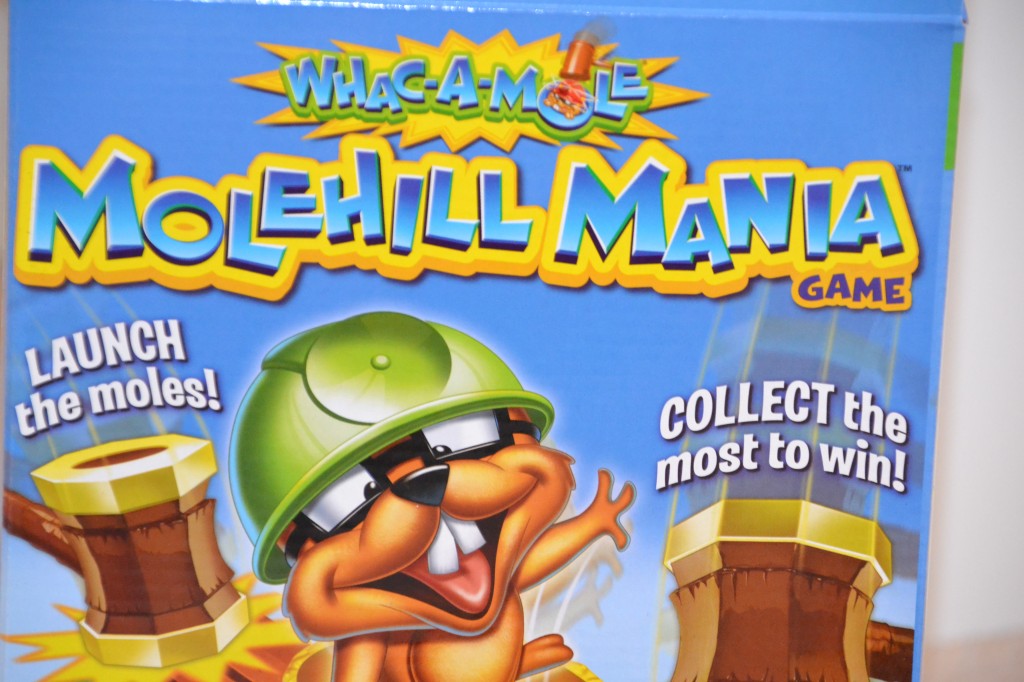 You can adapt the game depending on the ability of the child playing. You can either collect moles and just count them up, or collect by colour, or you can assign different scores to each colour and add up points at the end.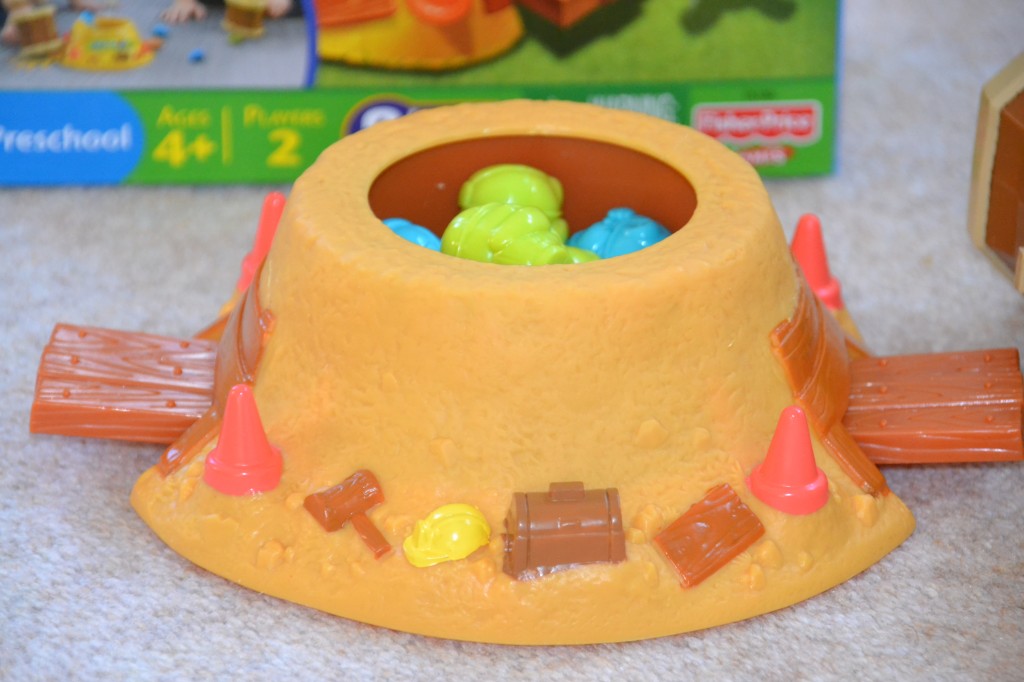 S and H had great fun playing this. The moles are easy to collect, and once you have 6, a mole pops up on the end of the hammer so you know that person has won.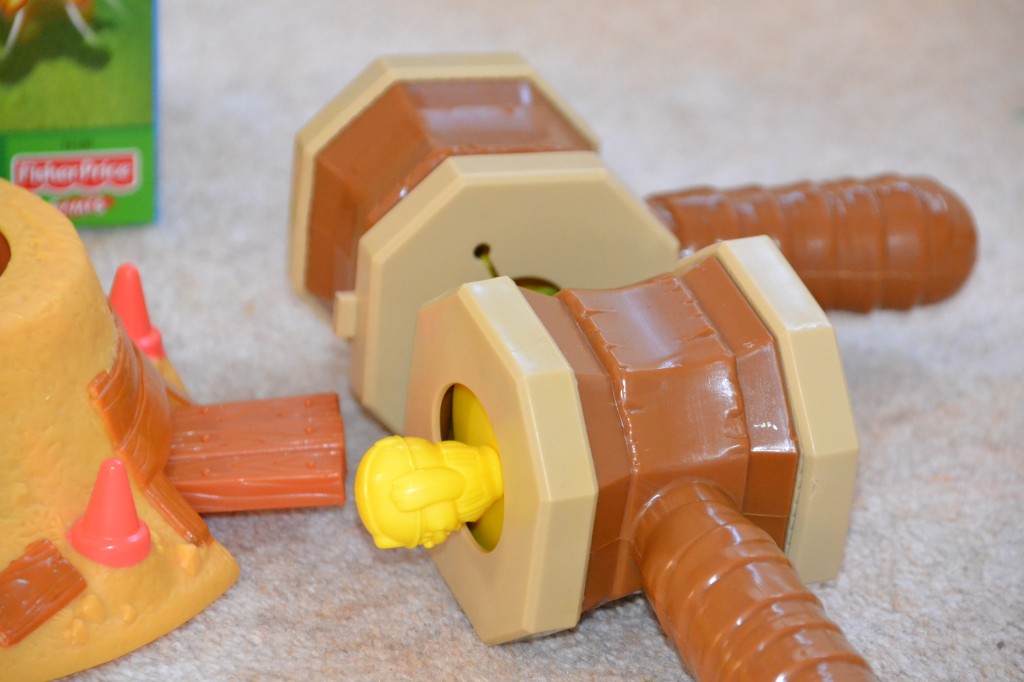 I liked the way you can make the game more educational for older children, but it's also great that it can be played simply and all my children can enjoy playing together.
Junior Pictionary
Junior Pictionary is recommeneded for children aged 8 and above. Z is only 5 so I was a little concerned it might be too hard, but he did really well. The aim of the game,  just like the adult version is to guess what the other player in your team has sketched. There are two packs of cards, one for adults and one for younger players.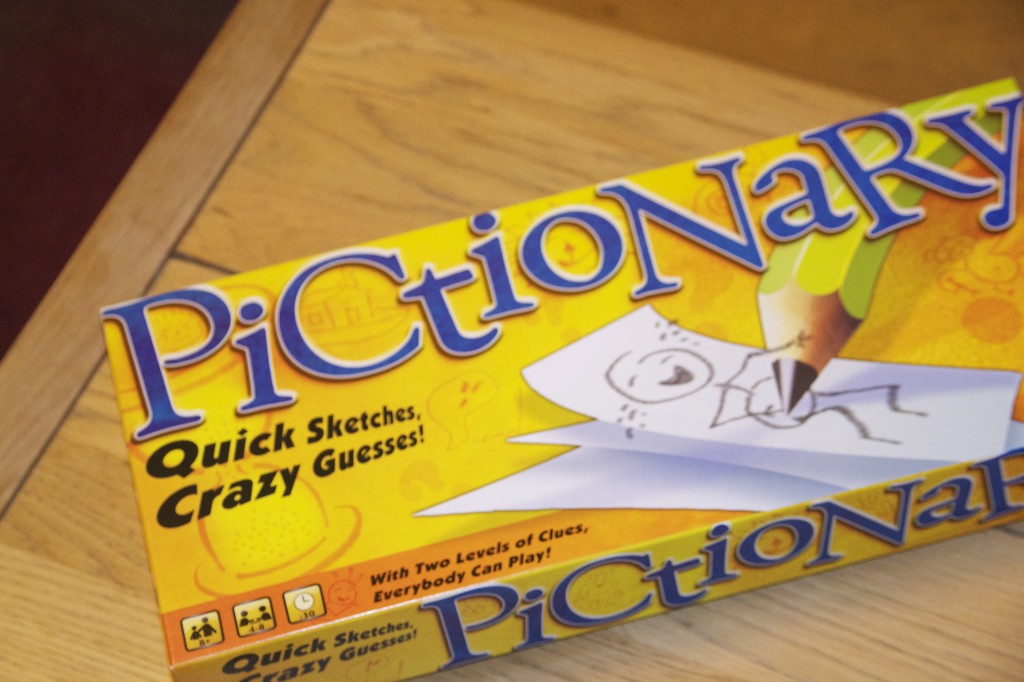 Z soon got the hang of the sketching. What do you think? The swan is mine and the monkey his.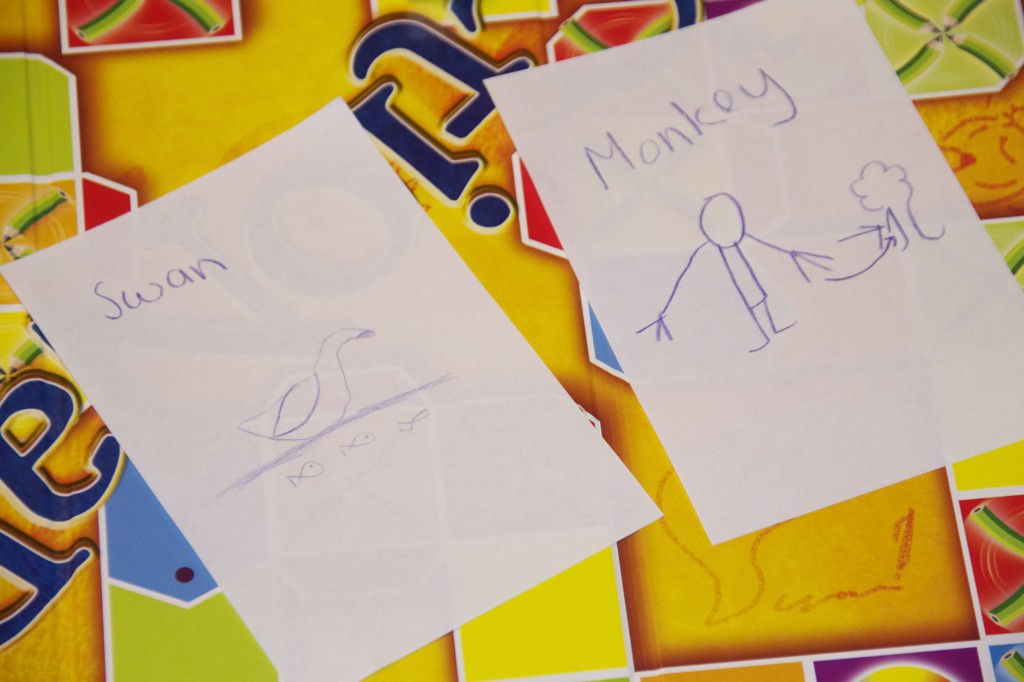 Junior Pictionary is a great game for all the family, I know we will be playing this for many years to come.
We were sent the two games for the purpose of this review.