My three year old daughter loves dolls, she spends hours at home and at nursery dressing them, taking them for walks and changing nappies. I was quite interested to see how she would react to a dolls house. I hoped she would love it, and she did. As we opened the box there were excited whoops of delight as she ripped the wrapping off the furniture.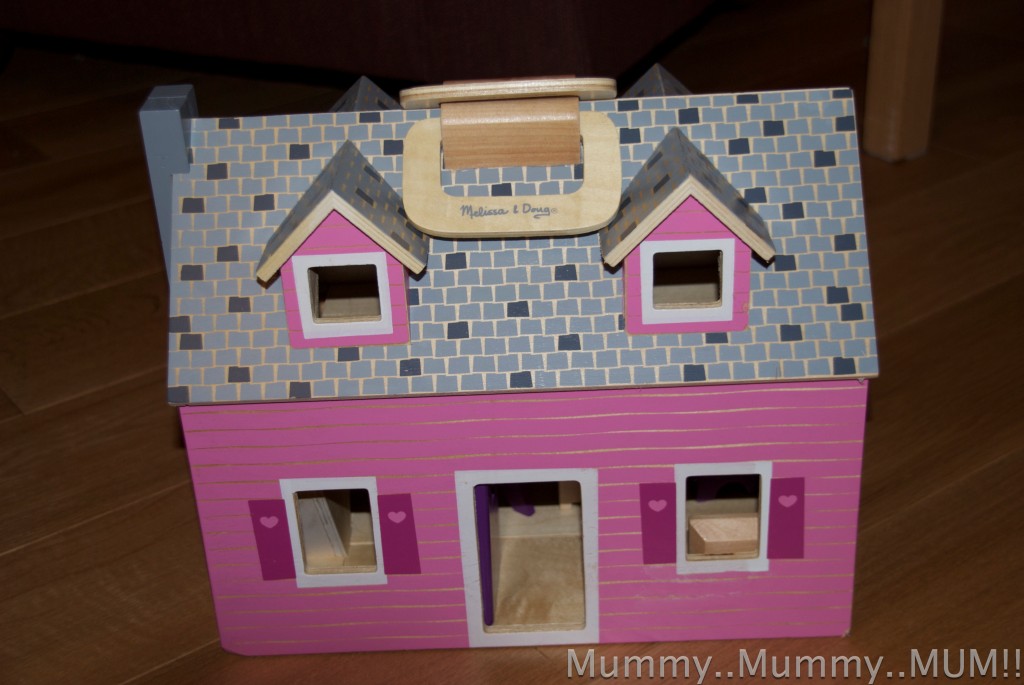 The Fold and Go Dolls House from Melissa and Doug, is beautifully made, as are the furniture and people that go inside. It is big enough to be a permanent toy feature at home, and compact enough to travel around with you.
The house opens with a side hinge to reveal staircases, rooms, eleven pieces of furniture and two wooden people. Little S spent hours re arranging the furniture and talking to the 'Mummy' and 'Daddy' dolls.
The little people are very cute and also wooden.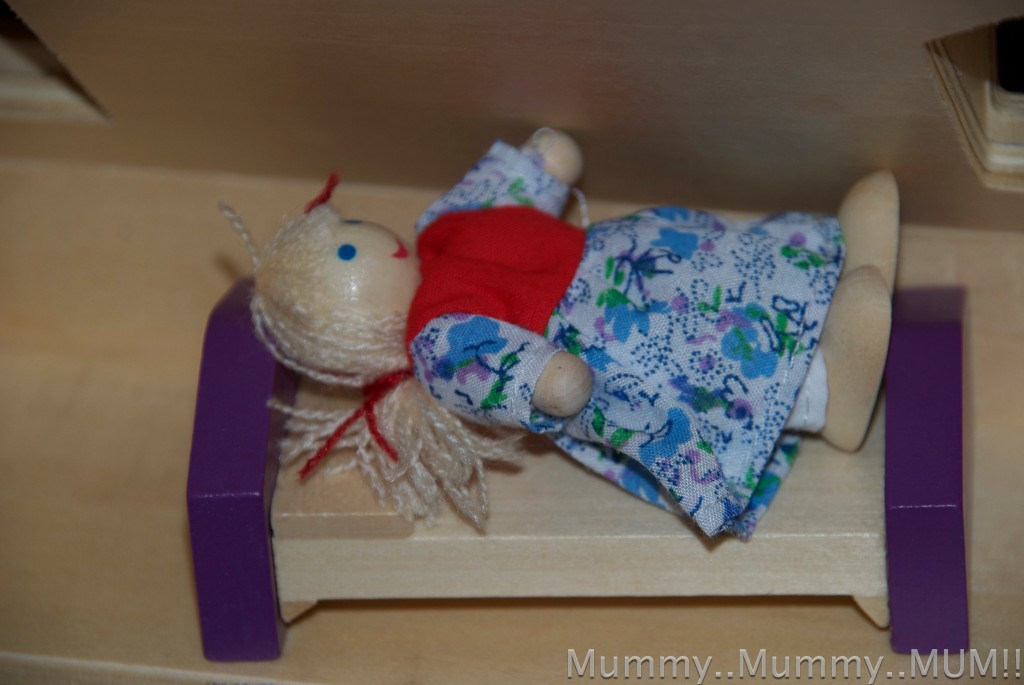 This video shows the house in action.
[youtube=http://www.youtube.com/watch?v=mJ_S9c2zTWE]
It even came in a box to keep baby sister occupied.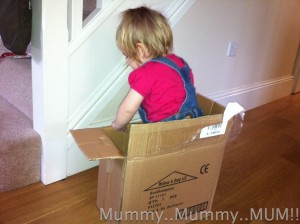 We absolutely loved the dolls house, and would definitely recommend it. I have especially loved all the imaginative play it has evoked from both Z and S. Although when Z gets involved pirates and aeroplanes inevitably join the fun too!
Although the recommended age is 3 +, baby H had lots of fun with it too.
You can buy the 'Fold and Go House', and other lovely wooden toys from the Wooden Toy Shop.
We were sent the Melissa and Doug 'Fold and Go' house to review, all words and opinions are my own.