Today I'm handing over to my husband again who spent several hours playing Monopoly Zapped with Z over the weekend.
Worst bit about monopoly?  Finding space and sorting out the money, the properties, getting the chances and community chests facing the same way on on the board and dishing out the cash – all before you even roll the dice.
Well some of that has been taken away by theMonopoly Zapped! mobile app that you can place in the center of the board.  Perfect right?  Not yet, but I am optimistic.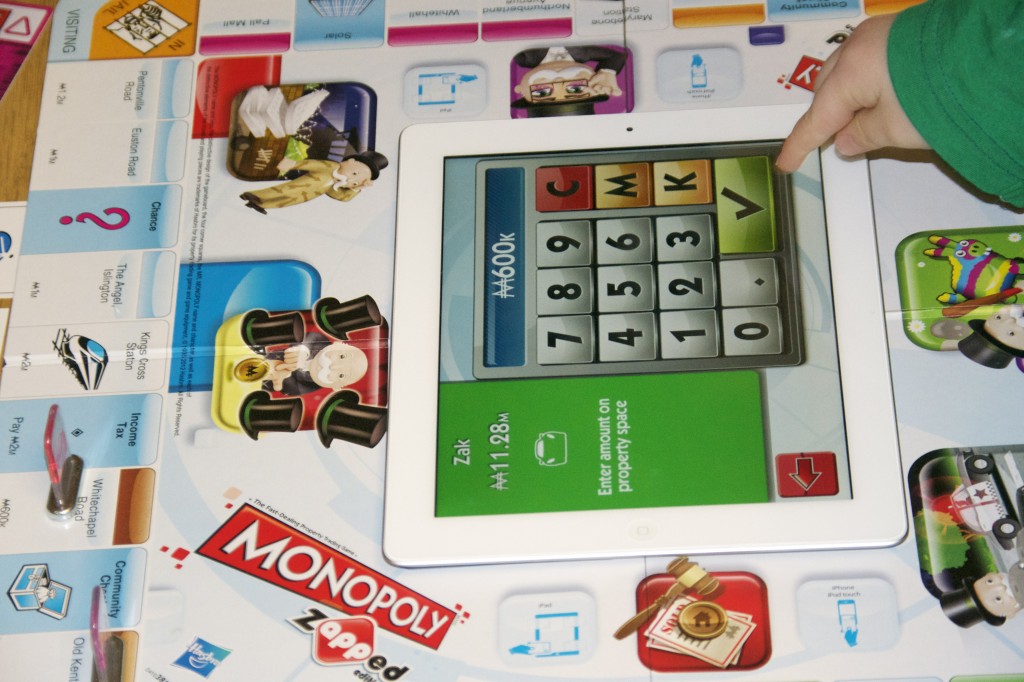 You still get a board, some dice, some playing pieces (updated to be a bit more modern looking), property cards, houses and hotels.  No longer any money, community chests or chance cards.
Instead you have a bank card and the ability to download a mobile app onto a compatible device which you place into the center of the board.  The app then handles all of the financial transactions between players and the bank.  It helps enforce the if you don't buy you must auction rule.  And also provides a nice twist on some of the Chance and Community chest actions.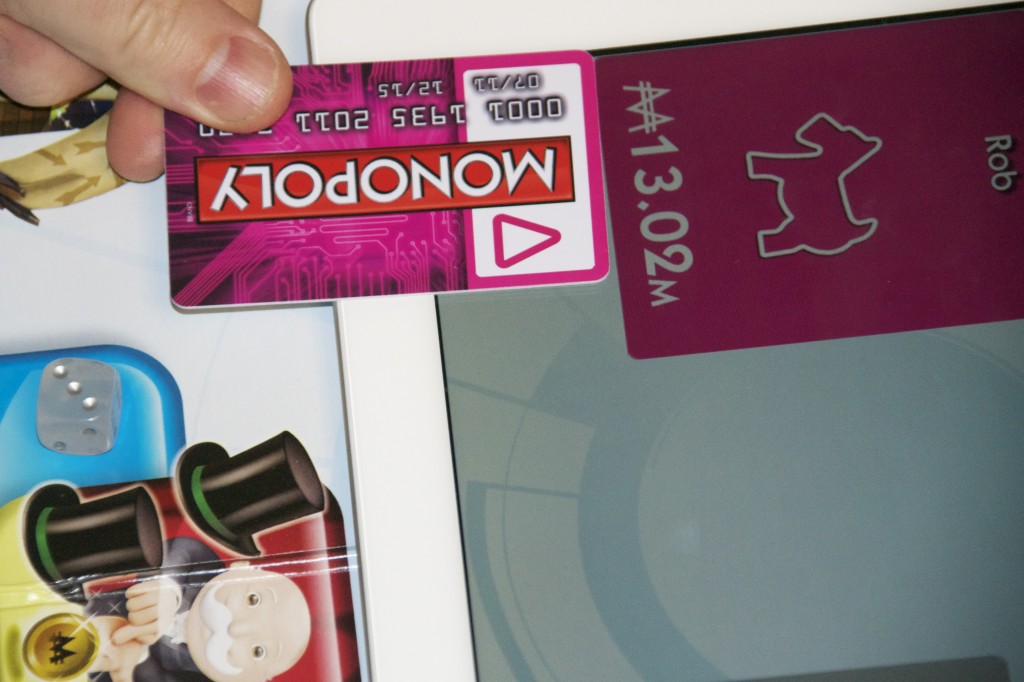 Obviously they could actually make the entire game computerised (which has been done on many platforms), but my son and I really enjoyed sitting down together with a pair of dice and a board playing the game with all the new features of the app.
One drawback is that to transfer money you tap your bank card on the app (I only tried this on the ipad).  It simulates a multi touch with each card having a different pattern.  Its not often read first time by the app which can lead to frustrating attempts to transfer money.  I think this could be ironed out quite quickly with a software update (or maybe a different approach (e.g. QR Reader)) but for all that its not a big deal.  Still quicker than messing about with paper money.
All in all, I think the "cyborg" approach, mixing board game and app, has alot of potential.  It's certainly playable right now, and I can imagine enhancements increasing enjoyment and game play…so in summary, a fun game and a good foundation to build on.
We were sent Monopoly Zapped! for the purpose of this review