During lockdown I have been trying very hard to spend some one on one time with each of my children every day and have found one of the easiest ways to do this is with a game!
Ideal Games kindly sent us Munchin' Monkey and Silly Sausage to play over the summer. I knew everyone would love Silly Sausage as it's a bit like Bop It! which we all enjoy to play, but hadn't heard of Munchin' Monkey.
Munchin' Monkey
Munchin' Monkey was an instant success as the monkey is called Charlie ( like my littlest boy ). Charlie the monkey loves to swing in his tree eating coconuts. Sometimes he eats and drinks so much his nappy breaks! The aim of the game is to be the one feeding Charlie when his nappy just can't cope any more.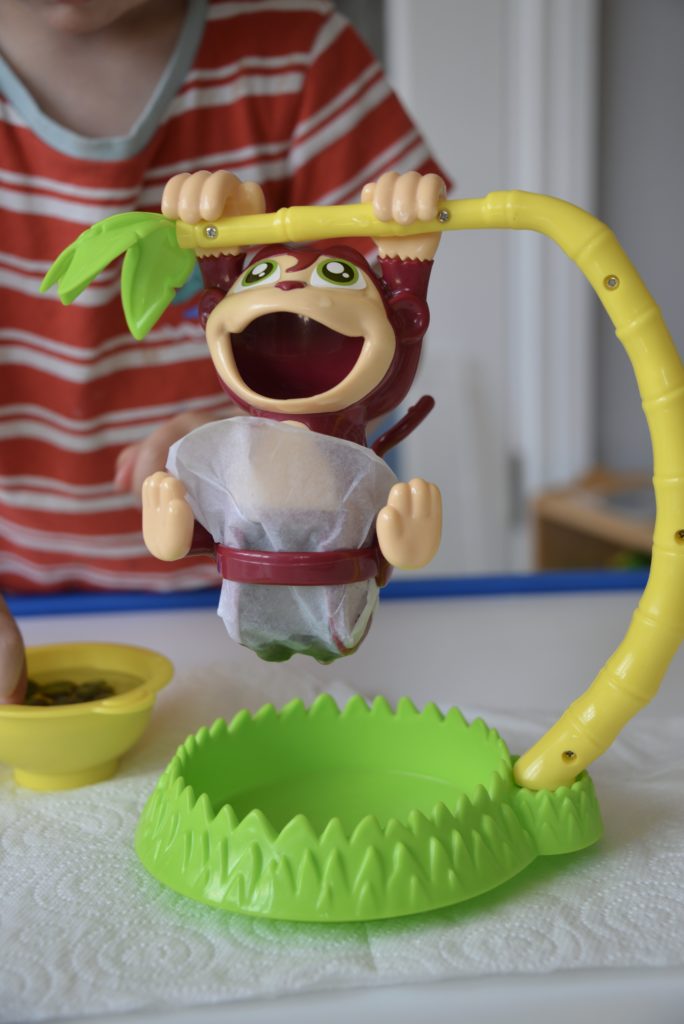 To play, children roll the dice and have to either feed Charlie a coconut or give him a spoon of water. It's very simple and great fun.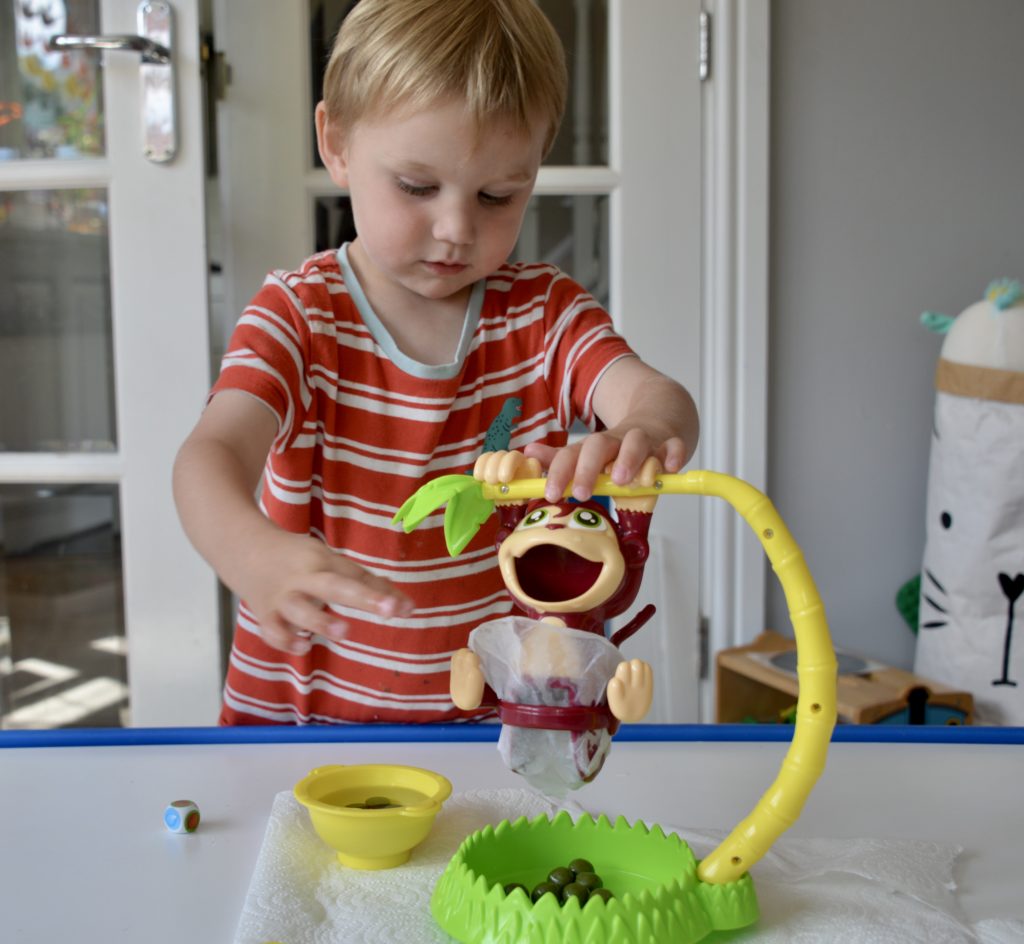 The game comes with 30 "nappies" but toilet paper can be used when you run out or more can be ordered.
Munchin' Monkey has an RRP of £19.99 and is recommended for children age 4+.
Silly Sausage
Silly Sausage is also great fun. There are five different moves and 10 different games so loads of play from one toy. It can be played alone, multi player and even in turbo mode!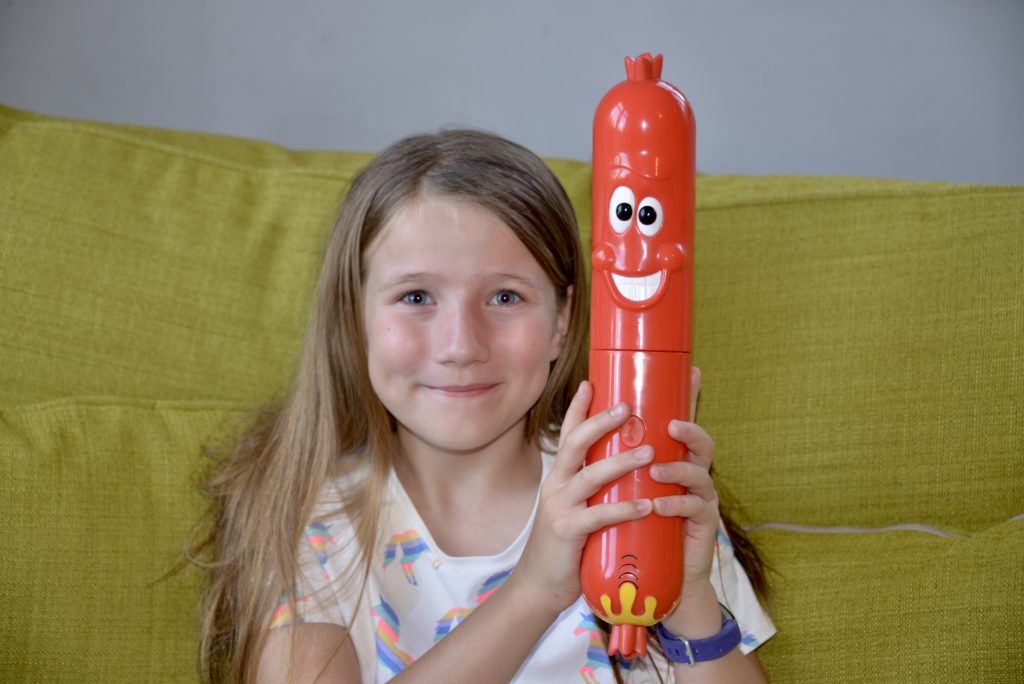 We've already spent hours playing Silly Sausage and I currently hold the family high score!!
Silly Sausage is £19.99 and recommended for children 7+
SuperGraph
Ideal Games also have some brilliant craft sets. My daughter's have really enjoyed SuperGraph as it lets you draw anything you want thanks to a clever optical viewer. You simply insert a picture into the easel and then copy it onto paper. It's really very clever and battery free which is always a winner for me!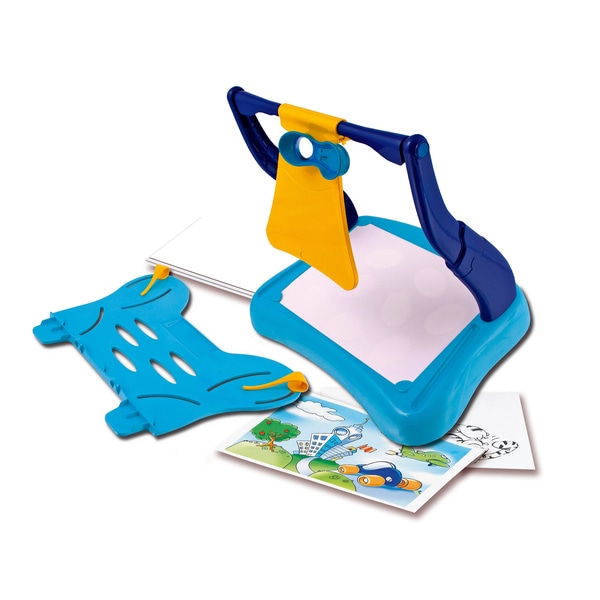 We also love the look of the other craft sets from John Adams, especially Rainbow Brush. We usually tape felt tips together to make a rainbow, but this looks MUCH easier!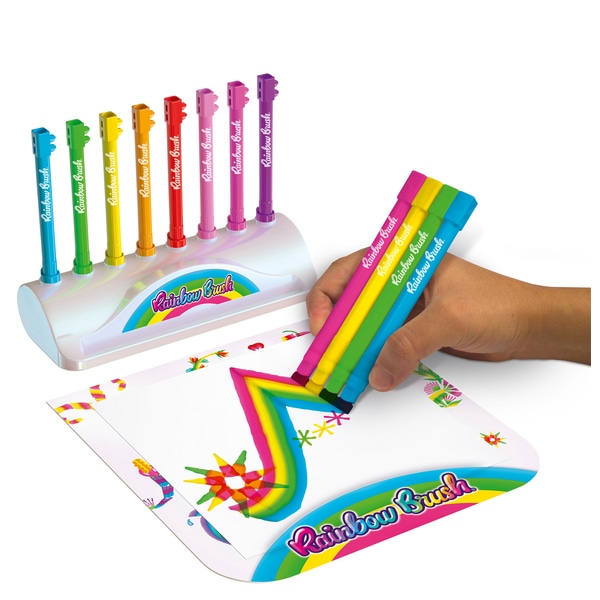 Huge thanks to John Adams and Ideal games for sending us such great summer treats!