School shoes are a big expense, especially for three and when you also need wellies and plimsoles it soon adds up to an astronomical amount. Bearing that in mind, I'm always very careful when I buy shoes for the kids. I like to make sure they fit properly and have a fair bit of growing room.
When Start-Rite asked if we wanted to try measuring our feet at home and ordering shoes online I was a little apprehensive, but also intrigued to see whether we could get it right.
Start-Rite sent us a gauge which you can buy online for £7.99 or you can print a free paper gauge. Measuring with the gauge was easy and there are clear instructions online.
Our shoes arrived promptly, much to the excitement of the kids. Z chose these cool football themed shoes, which came with a free football keyring and have an adjustable strap, padded ankle, lightweight rubber sole and scuff resistant toe bumper. Z is very active at school so I'm sure will put his shoes through very rigorous testing, I'm definitely interested to see if the toe bumper stays scuff free.
My fears about the sizing proved to be unnecessary, Z's fit perfectly.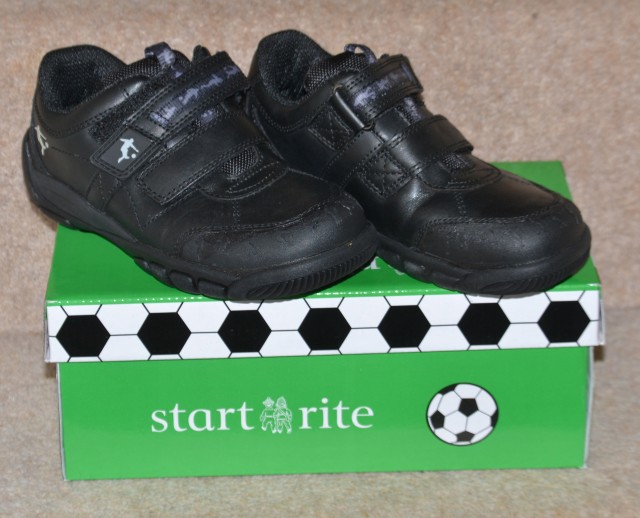 My 5 year old chose the Viola in black leather, again the sizing was just right. and she loves the fish Floppet! that came with it. The leather is lovely and soft and the rip tape fastening feels secure. We're both very happy with her choice.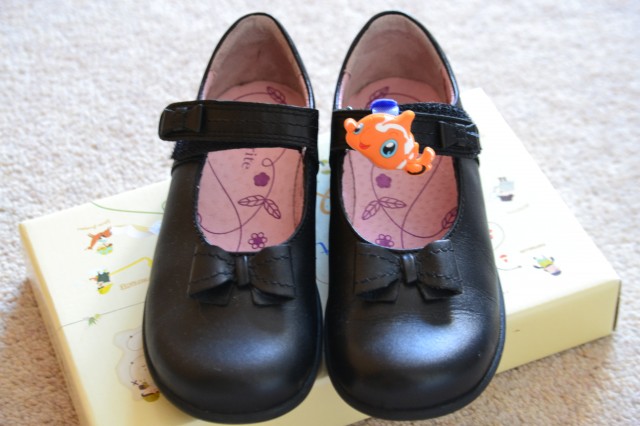 We did have a slight sizing error with my 4 year olds shoes, it was my fault, as she was close to the top end of the 8.5 size so I ordered a 9 and it was too big. I should've trusted in the measurement guide.
We ordered the  Paper in Black Leather shoe in the correct size and it was perfect.  Again, the leather is beautifully soft and we've not had any problems with the rip tape fastening so far.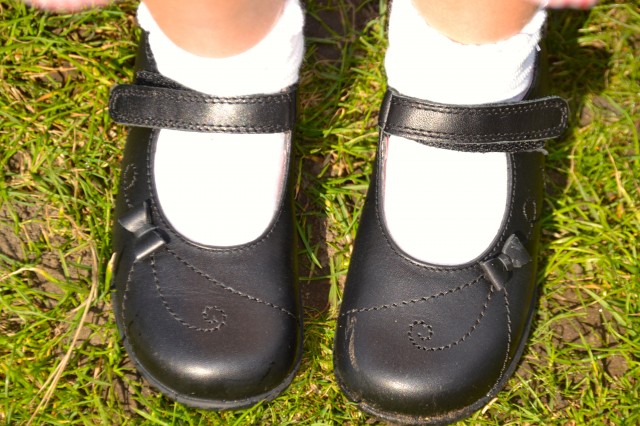 I'm going to be recording the wear and tear on the shoes over the next few months, so do pop back to see how we get on, our first impressions are good.
We were sent the shoes above for the purpose of this test.