This week has seen what I think is a big milestone for my 4 year old. He has suddenly started writing little notes. We haven't asked him to write anything, I just keep finding him sat at the table scribbling down messages.
To his friends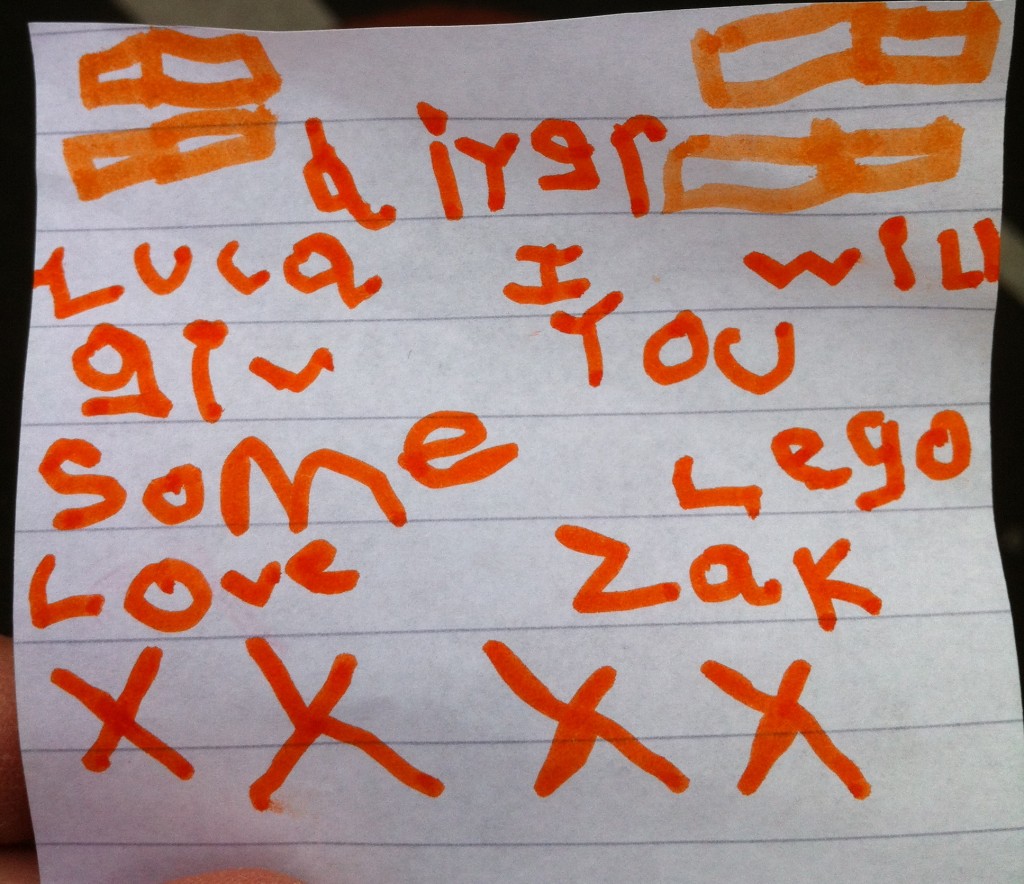 To his Dad ( this one is unfinished as he ran out of room, but it was going to say 'something to keep you safe on your bike'  – a bike light )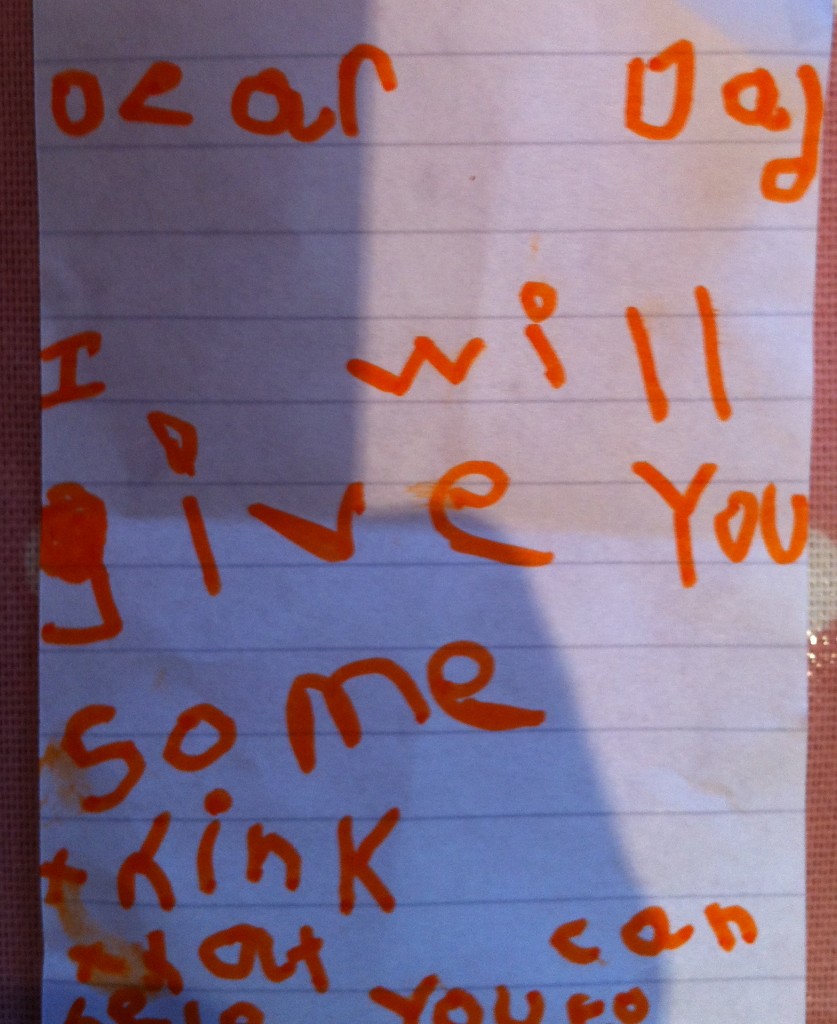 To me when he was cross with me for not being able to play a game as I was holding a poorly Baby H. This one was folded up and I was crossly told I should read it.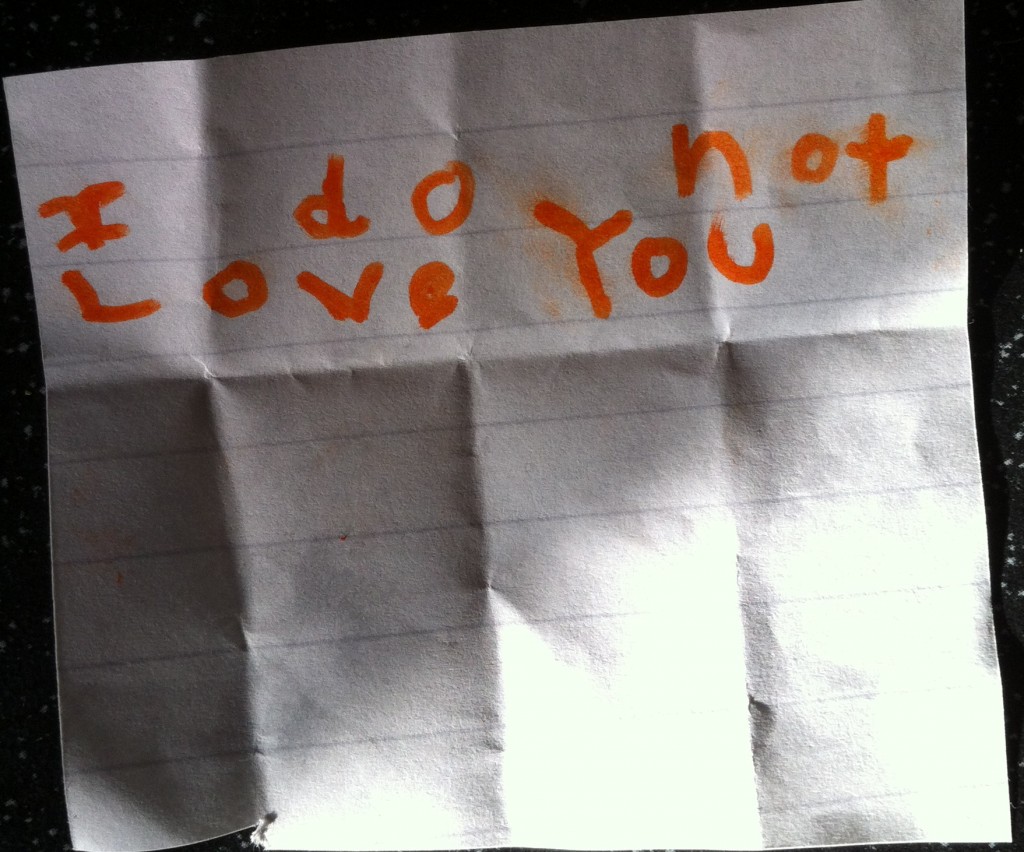 To me when I was forgiven.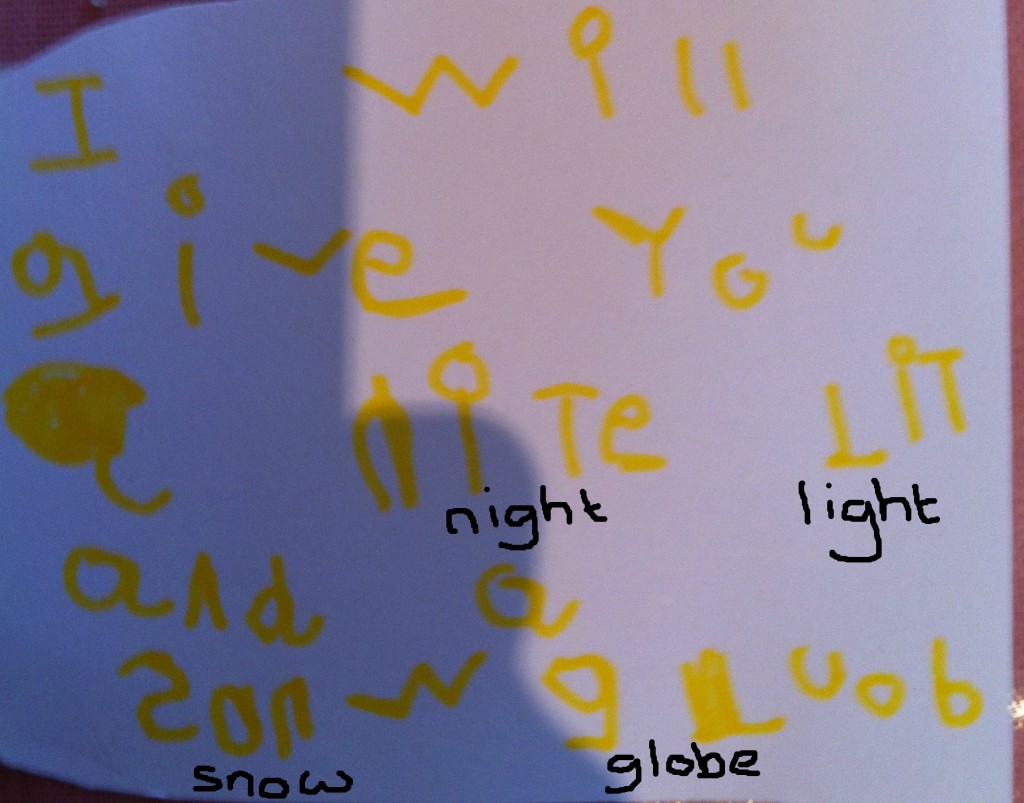 My little boy is getting big.
Linked to 'the things they say and do' at Thinly Spread.