Num Noms are cute, squishy collectable mix and match toys. Nums are scented and Noms are motorized and scented too! My little girls love stacking the Nums on top of the Noms ( did you know you can  make over 1,000 sweet scented combinations? )
Ranges available:
Num Nom Mystery Blinds Pots includes a Num and a surprise flavoured Nom lip gloss or stamp in a yoghurt-style mystery pot.
Num Noms Starter Packs includes three Nums and one motorised Nom, plus a spoon and a cup or cone.
Num Noms Deluxe includes six Nums, two motorised Noms plus a spoon and a cup or cone.
Bigger playsets are also available to extend the fun even further!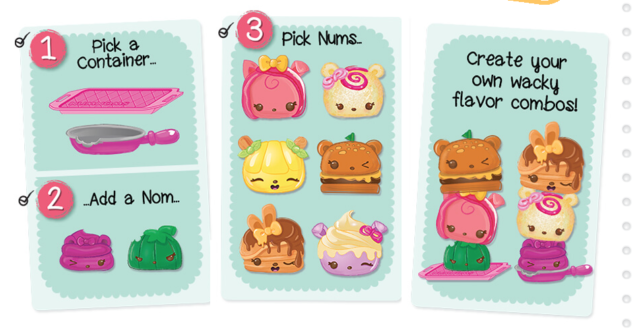 My little girls adored the mystery packs where you get either lipgloss or stamps and priced at £2.99 these are a really nice treat with lots of scope for open ended play.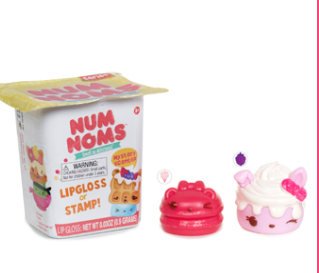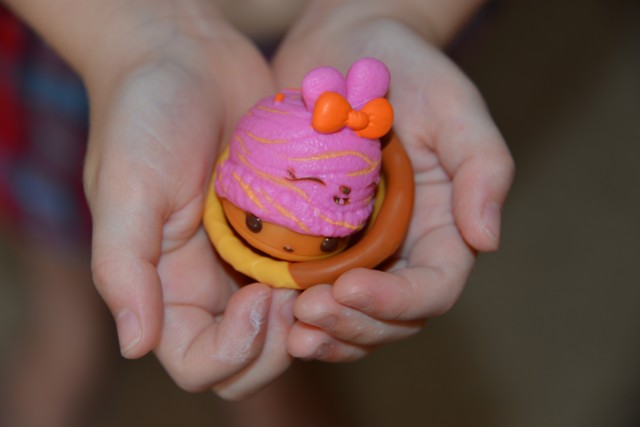 A deluxe sampler pack priced at £9.99 is a great way to get your collection started.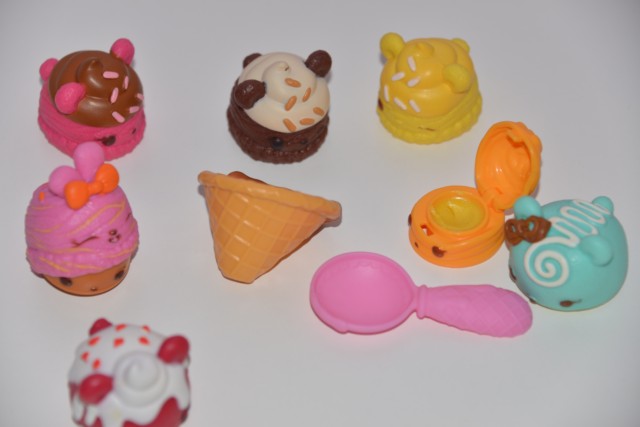 I've been finding Num Noms in lots of funny places over the last few weeks. H keeps putting them inside LEGO houses and planes, which S keeps moving them to her special box. They really are a cute little toy, that I'm sure will keep popping up on birthday and Christmas wish lists. We also have plans for Num Nom races, but more about that soon.
We were sent the Num Noms above for the purpose of this post.