I love the 3 days I have little H at home with me by myself, she is a real chatterbox and a pleasure to spend time with. Back in September it felt like a long time before she started school and now I can't believe how fast time is disappearing. I feel like I need to treasure every second of the next few months with my determind, clever, beautiful and often amusing littlest daughter. She never fails to make me laugh, with her lovely innocent, sweet and loving approach to everyone she meets.
At the park
"Sit with me Mummy, like we're stuck together"
In the car
"Mummy, S and I can't marry the same boy can we? We'd have too many babies"
When getting undressed
"Trousers are not pants are they?"
When asked where her brain was
"Some people don't have brains in their heads"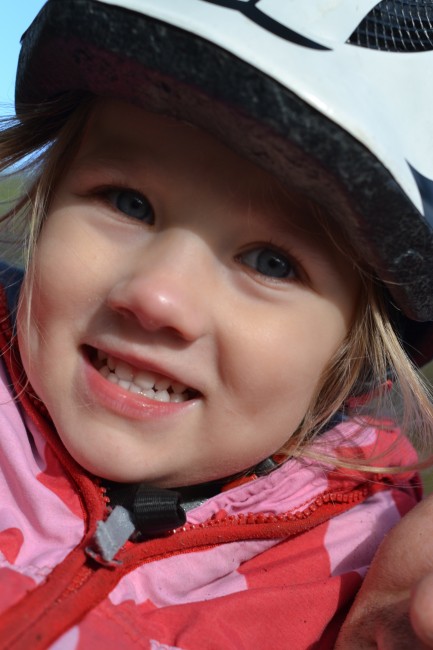 I'm going to miss her so much when she starts school, especially the 'huggles' on the sofa while we read book after book, sitting down together to draw and pottering around the garden talking about the plants and bugs. I don't know what I'll do with myself.
Can someone PLEASE make time slow down a little, I'm not ready for S to leave year R either, or Z to start Junior school, I can't believe my children are getting so grown up so fast. It seems like yesterday that they were all tiny babies.
Linked to Wot So Funnee