We LOVE, love, love the Playmobil Animal Ark. It was super easy to set up, taking me less than 20 minutes and little H has already spent many happy hours lining the animals up two-by-two, making them talk to each other and getting Noah to feed them. We've played with the ark in the paddling pool, the bath and even raced it along the floor.
I took the opportunity to re-read the story of Noah's Ark to the children which seemed to add an extra fun dimension to their play.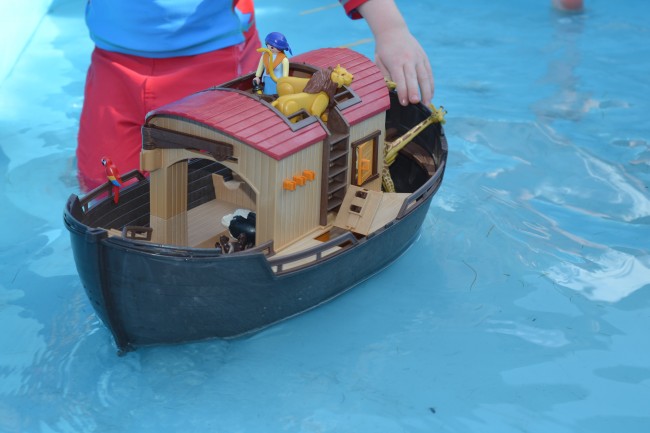 H loves animals so this set is perfect for her. It includes giraffes, zebras, lions, ostriches, parrots, and monkeys. The functional pulley is a great addition, allowing food to be transported on board before being placed into the and storage areas below deck and in the ark's loft. We especially liked the little trapdoor leading to the lower level.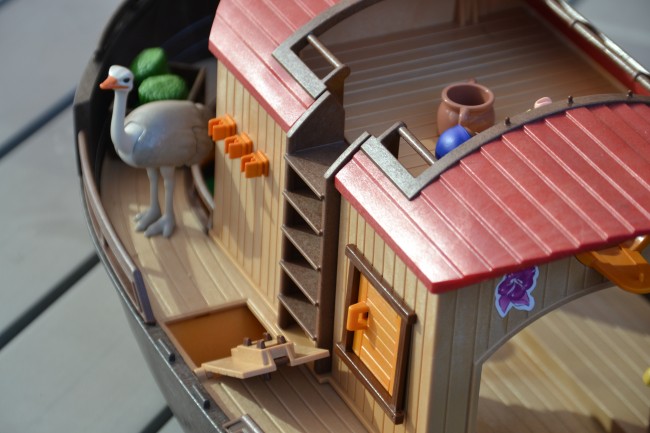 This awesome set also includes Noah and his wife, a loading ramp, vegetables, hay, baskets, birds, butterflies, tree, lanterns and lots of other little extras.
The animals have been great for using in our sand and water table, H loves to make up stories with them. We've had ostriches stuck in the sand, zebras chasing lions and even baby animals added to the mix. She also likes to add a human baby from one of our other Playmobil sets to the boat, calling him baby Jesus. We might need to brush up on our Bible knowledge!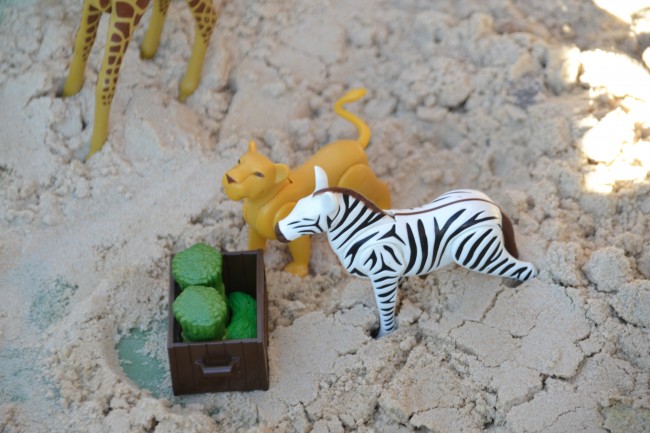 My little boy was hugely excited to spot that this set can be used with  the PLAYMOBIL Underwater Motor (#7350), to propel it through the water. I'd love to see this in action, I reckon it'd be brilliant in the paddling pool.
All in all we've been very impressed with the Playmobil Animal Ark, it does have an RRP of £59.99, but the ark is a good size, very sturdy and includes so many animals and extra bits, we think it's worth every penny.
We were sent the Animal Ark for the purpose of this review.
Did you know you can still book a stay in the PLAYMOBIL Suite at The Waldorf Hilton, London to celebrate PLAYMOBIL's 40th anniversary.
The spacious suite will let parents relax and enjoy room service as the little ones immerse themselves in a world of creative play with their much loved PLAYMOBIL friends. The worlds of Pirates, Dragons, Princesses, Zoo animals and many more will collide, setting free the imaginations of boys and girls who can live out stories from the comfort of their PJs.