My 7 year old was thrilled to receive the PlayMobil City Action Light and Sound Fire Engine to review, we have the garbage truck and a Police Truck which the children love to race up and down our hall so the Fire Engine has been a great addition to this game.
The Fire Engine was pretty easy and quick to set up, I did struggle a bit with the wheels initially, but once I'd read the instructions properly it was very simple to put together.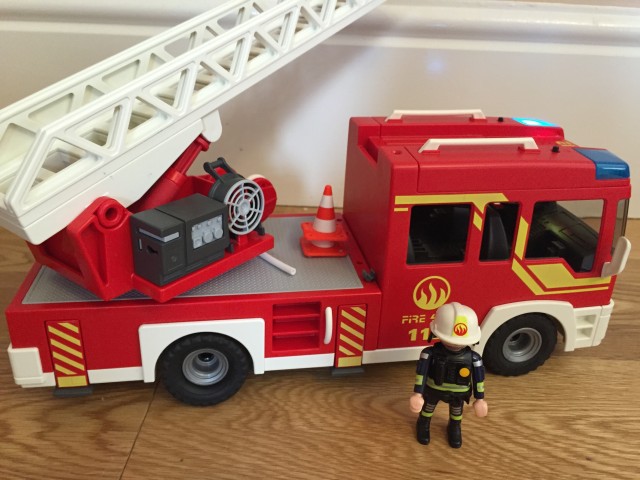 The ladder extends which is brilliant, my children have put out fires in their PlayMobil school, rescued animals from the roof of a house and so much more. They pretend a PlayMobil person in the school makes a phone call and then turn on the sirens as the Fire Engine comes to the rescue. I love watching the scenes they create together.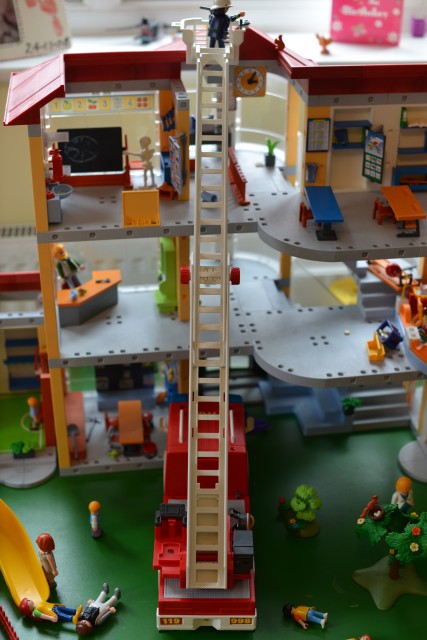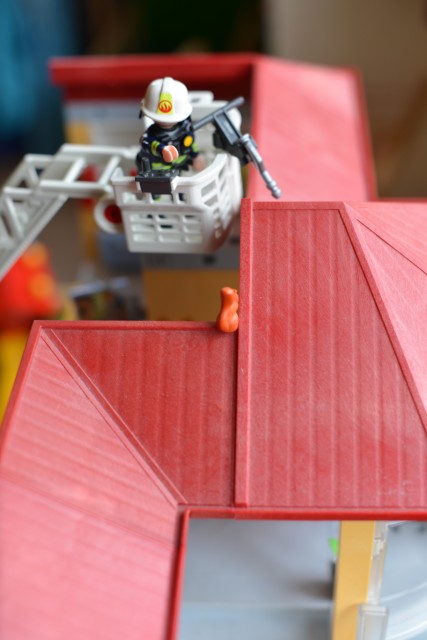 The fire engine can be upgraded with the RC set to turn it into a remote control fire engine.  The RC set costs £49.99 but can be used on many PlayMobil models so adds a lovely extra dimension to play. We've had such a lot of use from ours. You can also get a camera which attaches to the vehicle so you can see where it's going from toy height which is great fun!
You can see the construction of the PlayMobil Fire Engine in this video.
We are Ambassadors for PlayMobil