We are so excited to be Playmobil Ambassadors this year, it has made us love Playmobil even more than before thanks to the opportunity to try sets that I wouldn't necessarily have considered buying. The Spy Team Command Vehicle is a great example of this.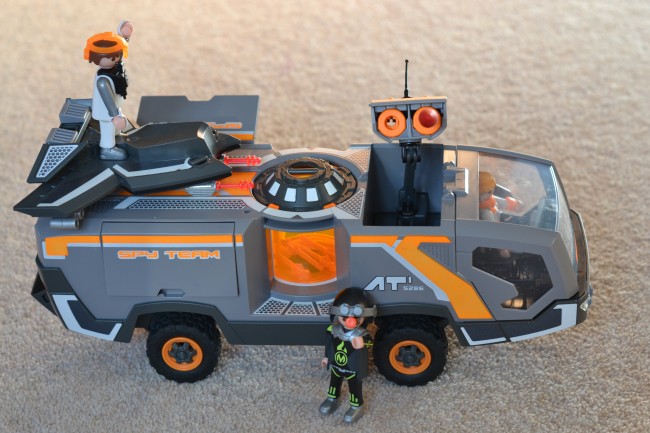 While the girls can spend hours with their Country and City sets, I'd never thought to buy Playmobil for Z, as he's always seemed to prefer construction toys, but I have been astonished at how much he has played with the Spy Team Command Vehicle and for the first time ever, I've watched him make up stories and role play with his toys. It's been lovely to watch and has definitely been great for his creativity.
The Spy Command Vehicle has lots of great features, including:
A retractable rocket launcher on the vehicle's roof – the rockets shoot out of this very fast, much to the amusement of my three children.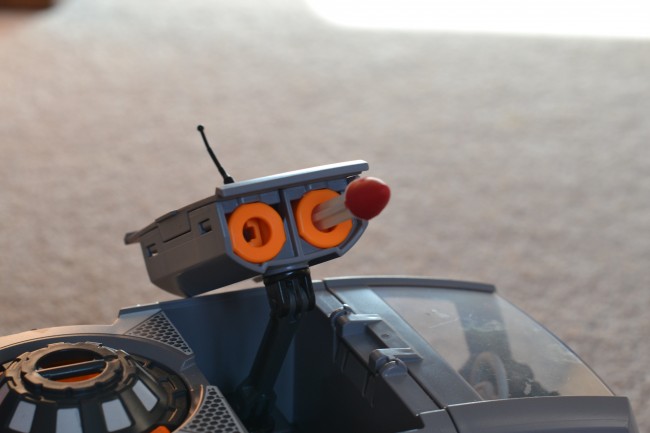 A central jail cell, which can pop up and rotate.
Agents can also survey the area using the glider jet, this is detachable from the main vehicle.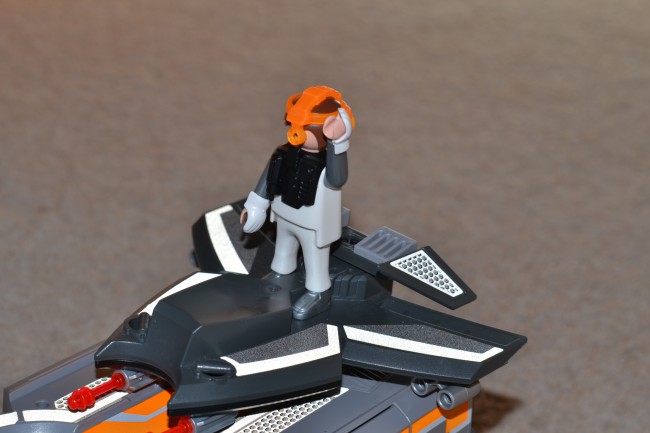 A secret compartment at the back of the vehicle for storing road tacks, these can be released by opening the compartment.
A functioning safe, this slots into the side compartment, the correct code has to be dialled to release the safe.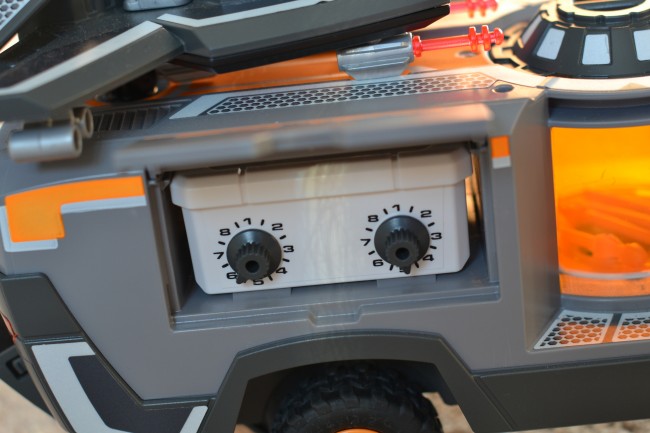 The driver's compartment opens via a hinged door.
The set includes a total of three Spy Team figures and one Mega Masters figure.
Z at age 6 has loved this set, it would make a great addition to an existing collection of Playmobil or a fantastic first item. The attention to detail is amazing,  the agents have little gloves and there are even little discs in the working safe. The quality is also fantastic, the vehicle and accessories have been thrown around a lot as Z has played with them and all are still intact.
Other Spy Team sets include the Mega Masters Razor copter and Robo Blaster. The Spy Command Vehicle can also be upgraded to a remote control vehicle,  which Z has top of his Christmas list this year.
This set illuminates under the UV light from the PLAYMOBIL Headlight with Spy Team Agent (#5290), allowing for exciting spy missions in the dark. Children can upgrade this set with the PLAYMOBIL RC Module Set Plus (#4856) and PLAYMOBIL Spy Camera (#4879) for added features. Recommended for ages seven to twelve. 
We were sent the Spy Command Vehicle for the purpose of this review