We LOVE Doc Mcstuffins, and my girls can spend hours pretending to be Doc and Hallie. They even disappear to our playhouse outside just like Doc does.
The Doctors Bag set is therefore a definite must have toy.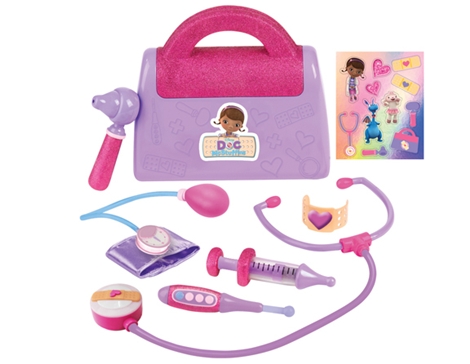 As with the other Doc McStuffins toys we have reviewed the quality is very good, and the wonderfully glittery pink colours very appealing to little hands. All the bits are easy to use. S and H can manage the blood pressure monitor and stethoscope without help.
The set comes with eight pieces including some stickers which my girls used as a reward for being good during their check up.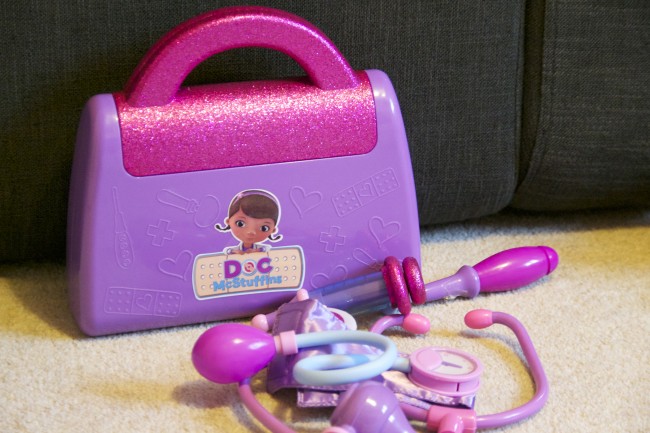 My girls love pretending to be Doc either with each other or with their toys.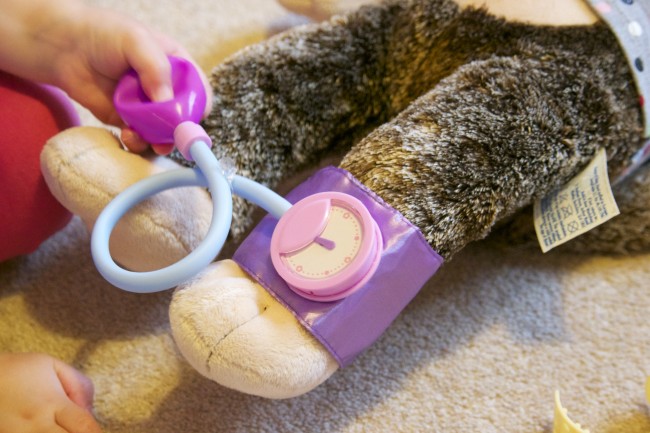 The stethoscope is fantastic, it lights up and makes a noise when used, while the blood pressure monitor dial changes as it is pumped.
You can see the toy in action here.
We really love the Doctor's Bag set and would definitely recommend it. £19.99 seems very reasonable as well.
We were sent the set for the purpose of this review.
Other Reviews