My girls are huge fans of Doc McStuffins. If you haven't seen the show on Disney Junior, Doc is a six year old girl who fixes toys with help from her stuffed toys.
The Time For Your Check-Up Doc McStuffins come with an interactive Doc, Lambie, a stethoscope and doctors bag, thermometer, otoscope and a small comb. S and H were super excited to receive this, and it didn't disappoint. Doc says lots of fun phrases and even sings the whole check up song.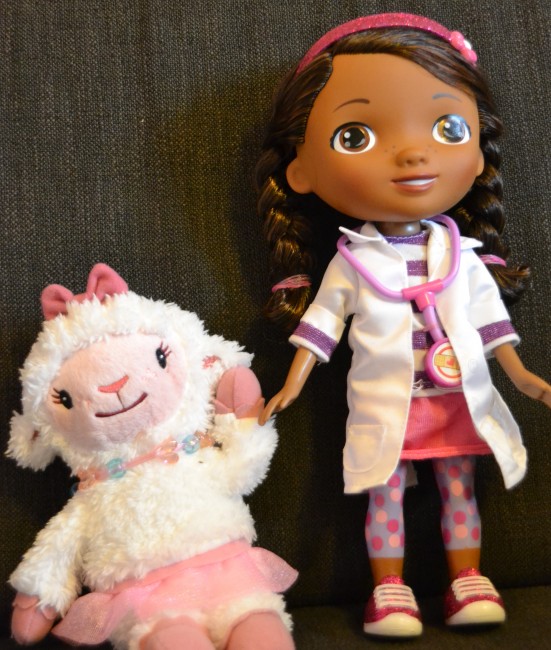 The best bit is when you press the stethoscope to Lambies chest you can hear her heart beat.
Lambie is beautifully soft, so great for cuddling, while Doc is plastic, but with moveable arms and legs. The attention to detail with her headband and outfit really is fantastic.
This set retails at £39.99 which does seem a lot, but the quality is excellent and my girls have already had hours worth of play from it.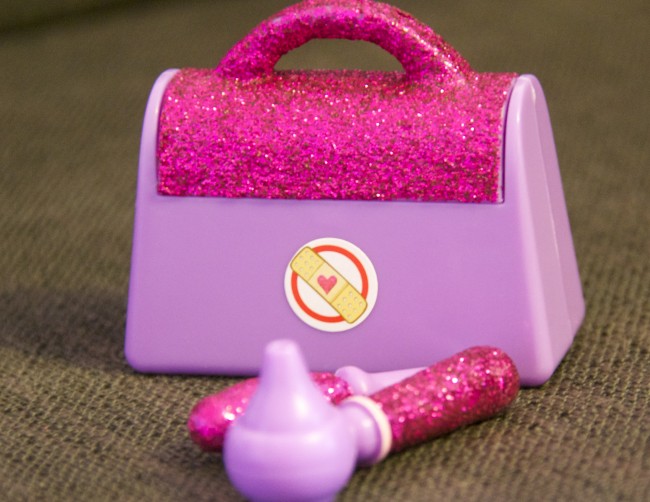 A definite must have for any little Doc McStuffins fans.
You can see the toy in action here.
This set is recommened for children aged 3+
We were sent the Set for the purpose of this review.
You can see our other reviews here:
Doc McStuffins Doctors Bag Set.