We have a lot of Schleich dinosaurs, which I love as they are so detailed and great quality, but we haven't really explored their other ranges until now.
We were kindly sent the sets below. I wasn't really sure they would be Charlie's thing as he is so into dinosaurs, but both he and my 10 year old have spent hours playing with the wildlife animal rescue sets.
I helped build both sets which took about half an hour, everything fitted together nicely and the end result was two very sturdy toys. Charlie is at the younger end of the recommended age and has been quite rough, but so far both are completely unscathed!
I can definitely see us buying more from the animal rescue range soon.
Animal Rescue Helicopter
This set comes with the helicopter, lion, hippo, ranger, cable winch, net and shovel. It's a great stand alone toy, but also works really well with the truck.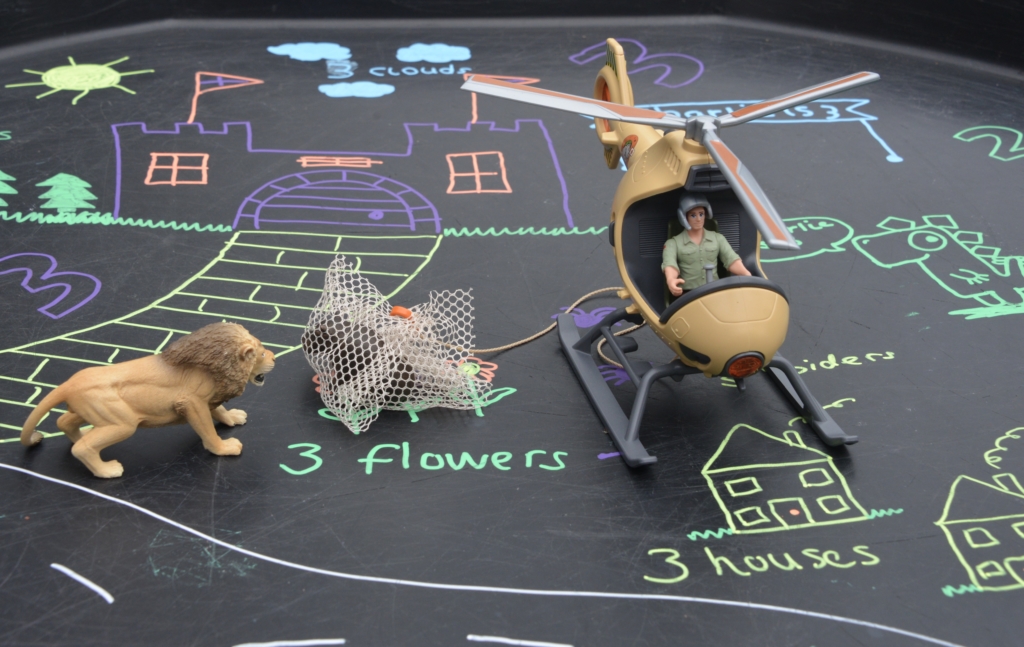 Schleich Wild Life Animal Rescue Large Truck
This very detailed set comes with a lion, meerkat, ranger, crane, cage, medical equipment and a ladder. The container lifts off the truck to be used as a stand alone medical centre.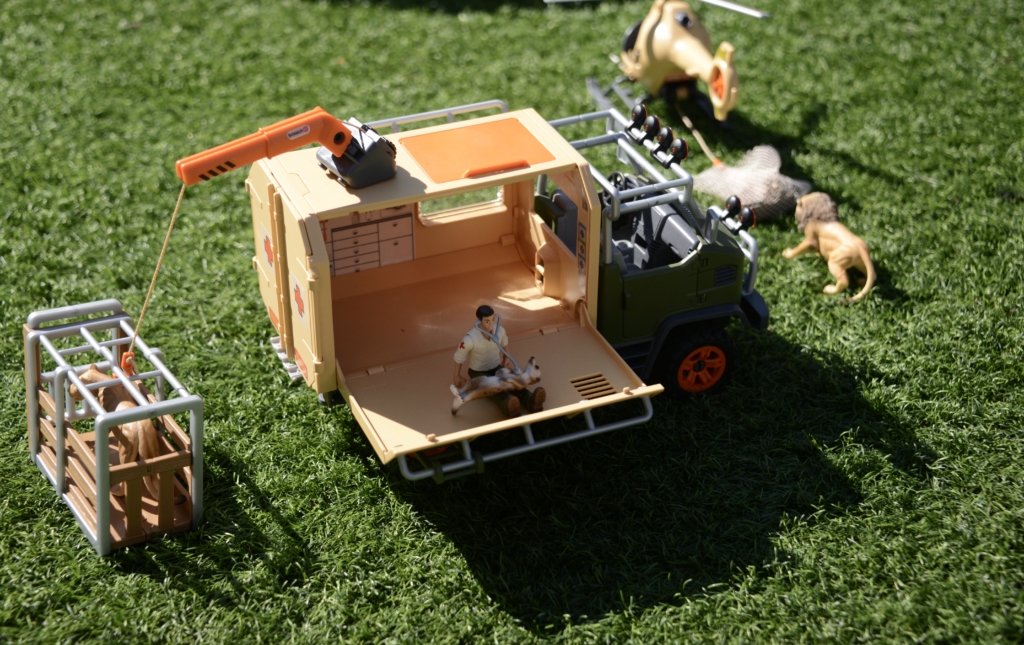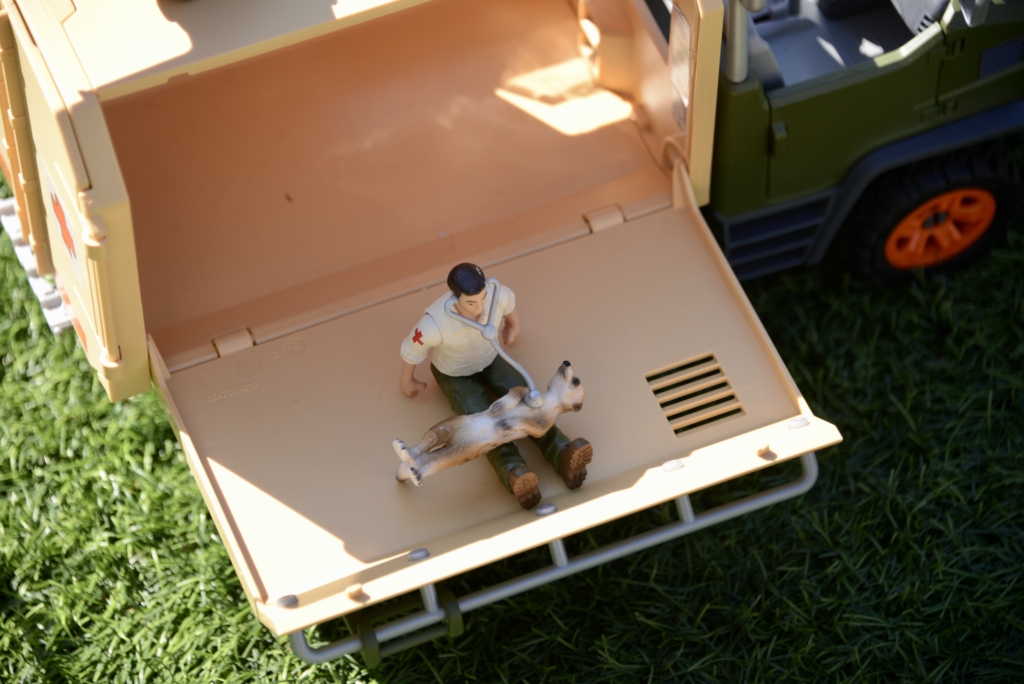 Like the dinosaurs the animals are solid and very detailed. We've just watched The Lion King with Charlie, so he has named the lion and lioness, Simba and Nala which is very cute!
I've been really impressed with the quality of both toys, you'd never guess looking at them that they were self assembly.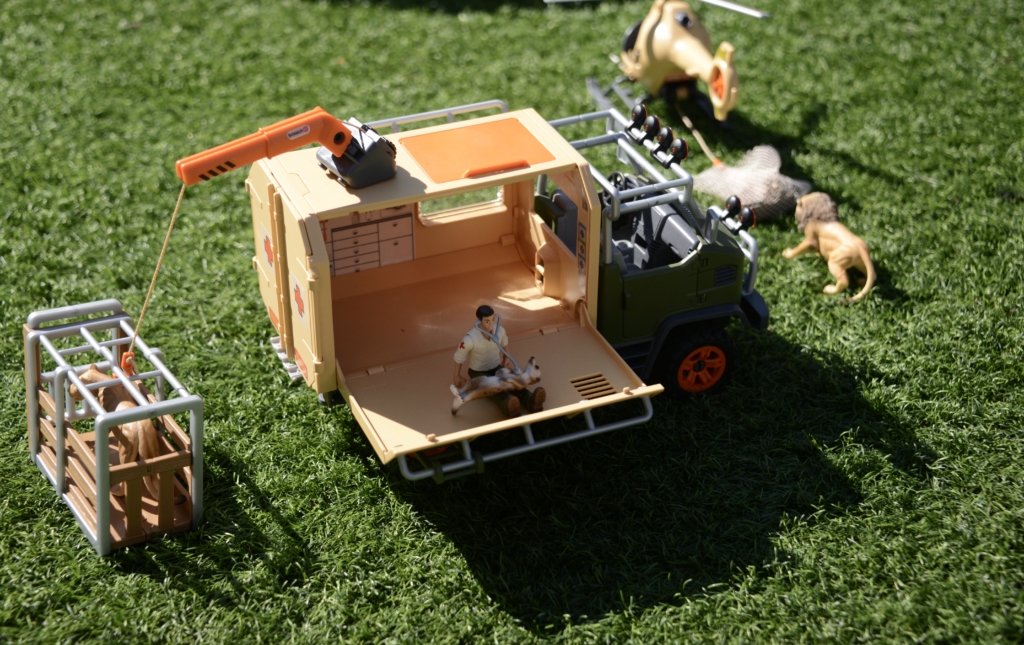 You can see the entire Wildlife range on the Schleich website. Follow them on Facebook and Twitter for updates.