Two of my children are completely dino crazy. I found my 10 year old working her way through a dinosaur alphabet in the bath this evening managing to get impressively far through.
We have quite a big collection of Schleich dinosaurs after collecting them for years but were still very excited to receive a couple of new ones recently.
We sometimes play a game where we try to decide which dinosaur we'd rather come across if we were camping and it definitely wouldn't be either of these two!
Cryolophosaurus Rex
Cryolophosaurus Rex ( RRP £13.99 )has a moveable jaw like a lot of models in the range. We love that you can see its sharp dangerous teeth and claws.
This dinosaur was the largest carnivorous dinosaur in the Early Jurassic period and the first dinosaur whose fossils were found in Antarctica.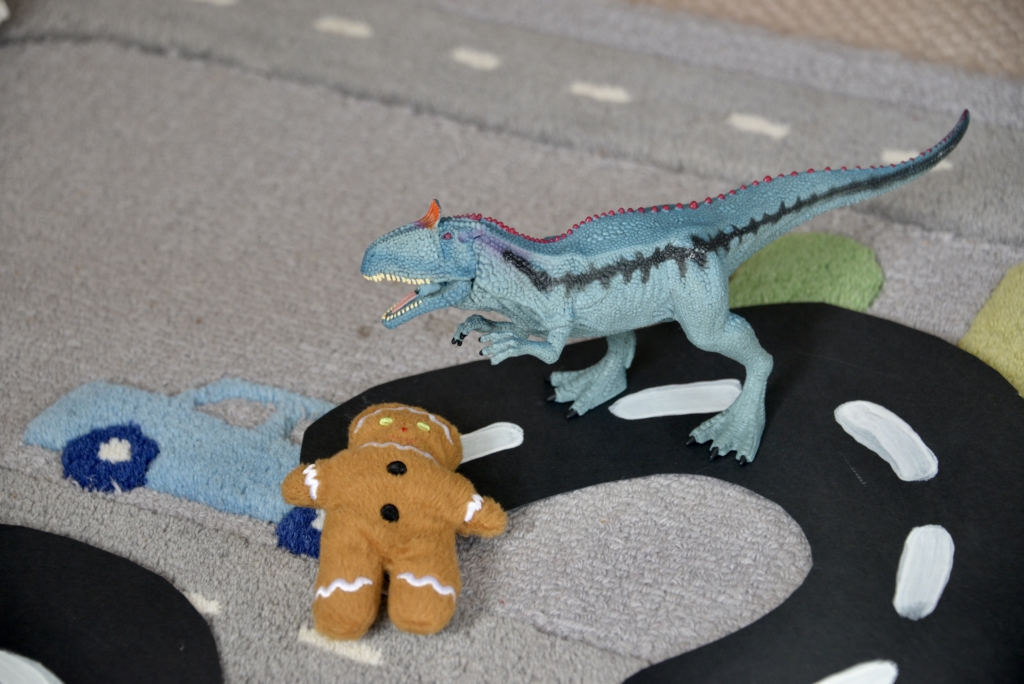 Baryonyx
This dinosaur had a long, narrow and flat head similar to that of a crocodile.  It is thought to have hunted mostly in the water and could immerse its snout into water to catch fish. The model also has realistic large, hook shaped claws which were used to grab prey.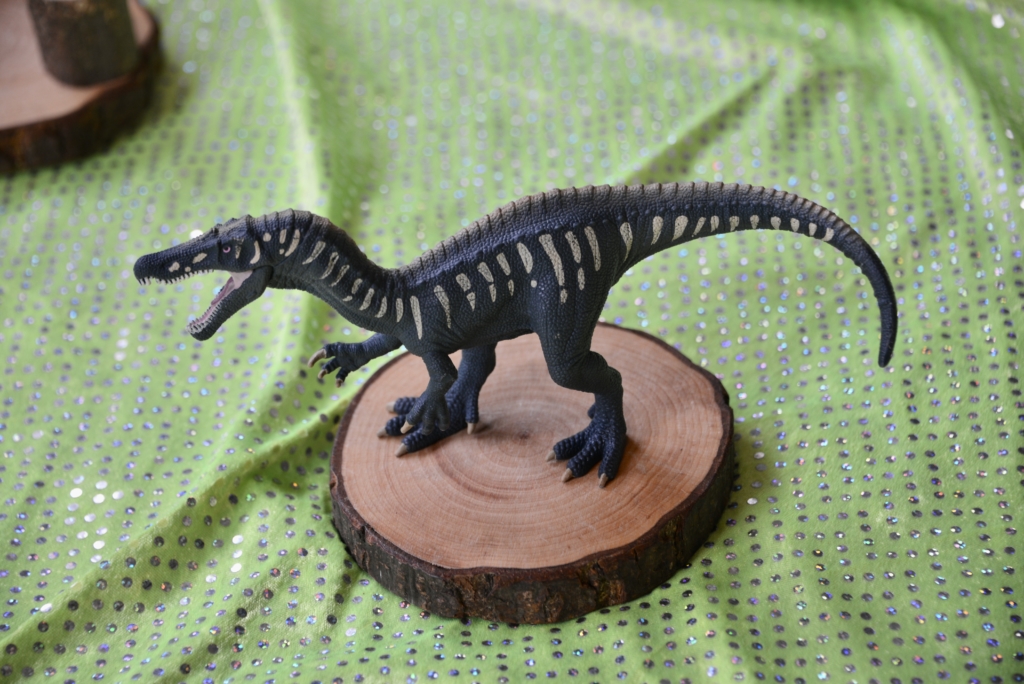 Dinosaur Play Ideas
Dinosaur Tea Party
Have a dinosaur tea party. This always make me giggle, but Charlie loves to make food for the dinosaurs.
I try to help him work out who to give meat and who give plant based foods to.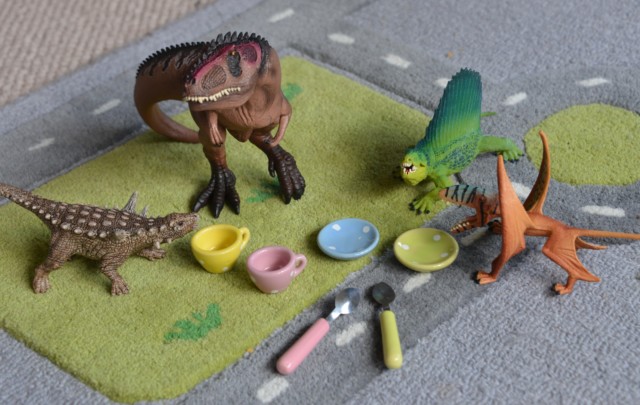 Make it a story
We often use our dinosaurs to make up stories with. The Cryolophosaurus Rex made it into The Gingerbread Man story recently as you can see above.
Freeze a Dino
My children big and small love it when we freeze toys and they have to rescue them. I added some chick peas to the one below to make it a bit more interesting.
Remember to supervise children at all times with this one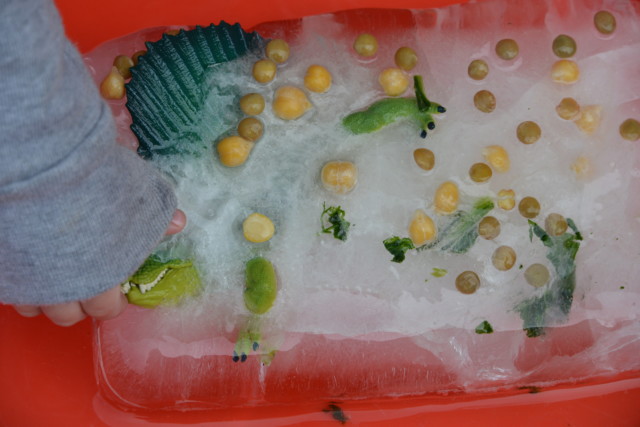 Dinosaur bones and sand
This set up is from last summer. We made dinosaur bones with clay and put them in a big tub of sand with Schleich dinosaurs.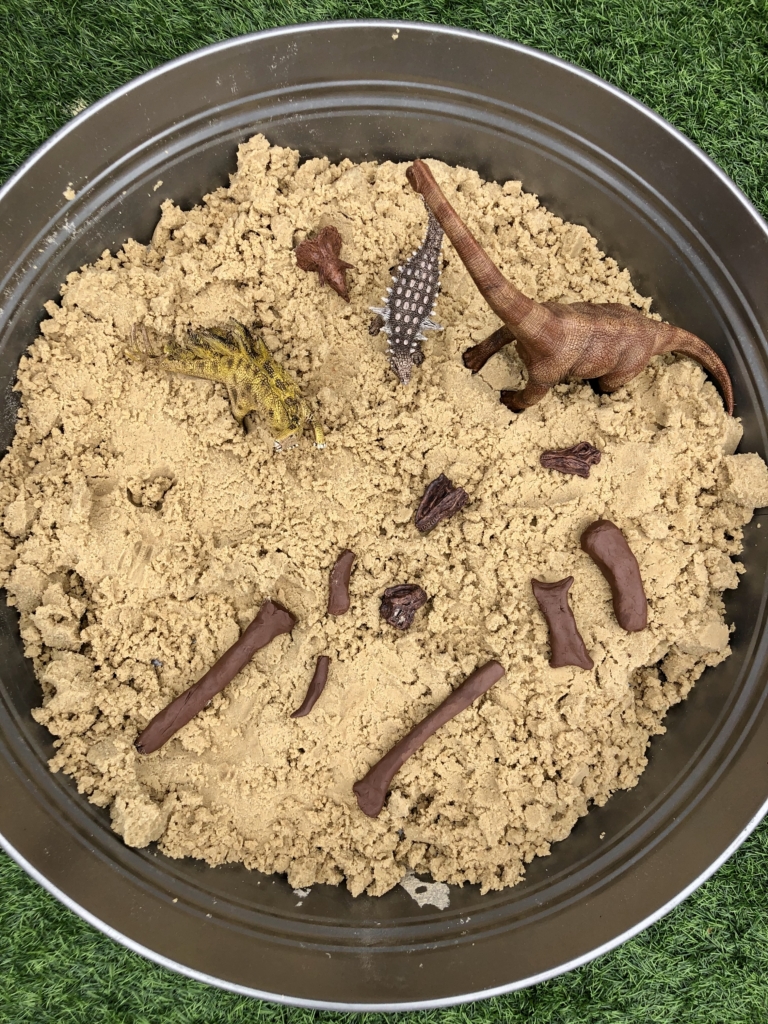 Dinosaur Swamp
Make a dinosaur swamp with brown gloop. This is just cornflour water and brown food colouring. I would normally use more, but we only had a little bit left.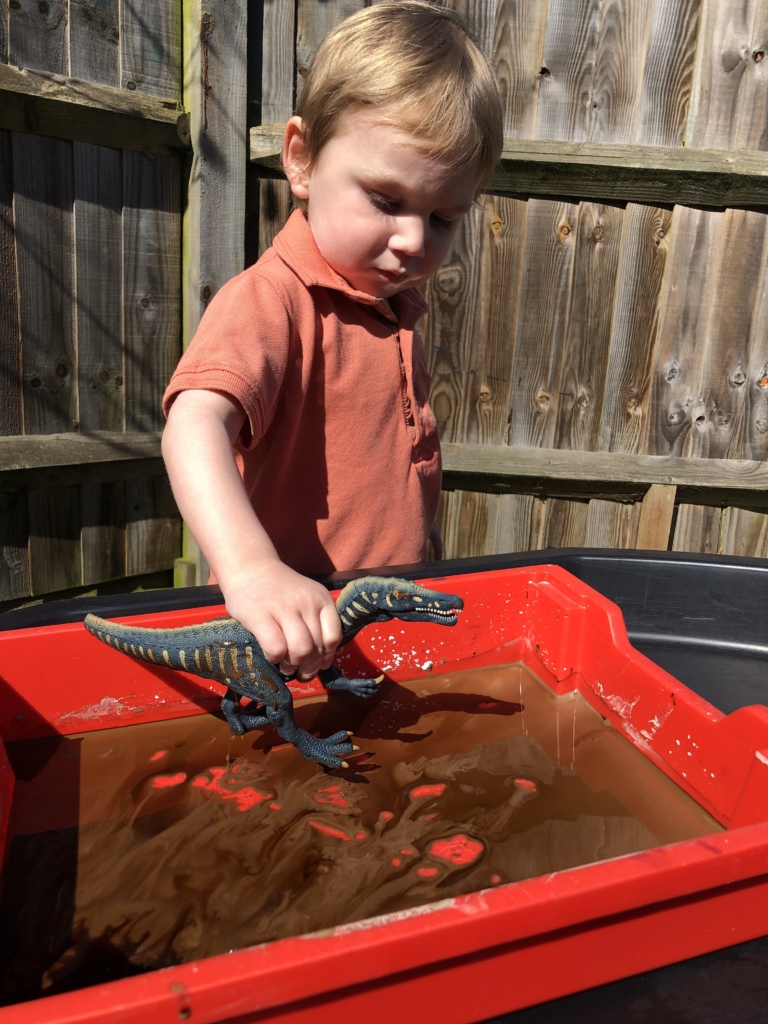 Dino Bath

After the swamp give them a bath!
You can see there are lots of awesome dinosaurs in the Schleich range, we've been collecting them for years so have a lots to play with now!
My eldest child is 13 so I've seen a lot of dinosaur toys over the years and Schleich are by far the best ones we've had. The small details are exceptional and they really are great value for money when you consider the high quality.
Do you have any more dinosaur play ideas for us?