Only in our house can you find a dinosaur asleep in a bed.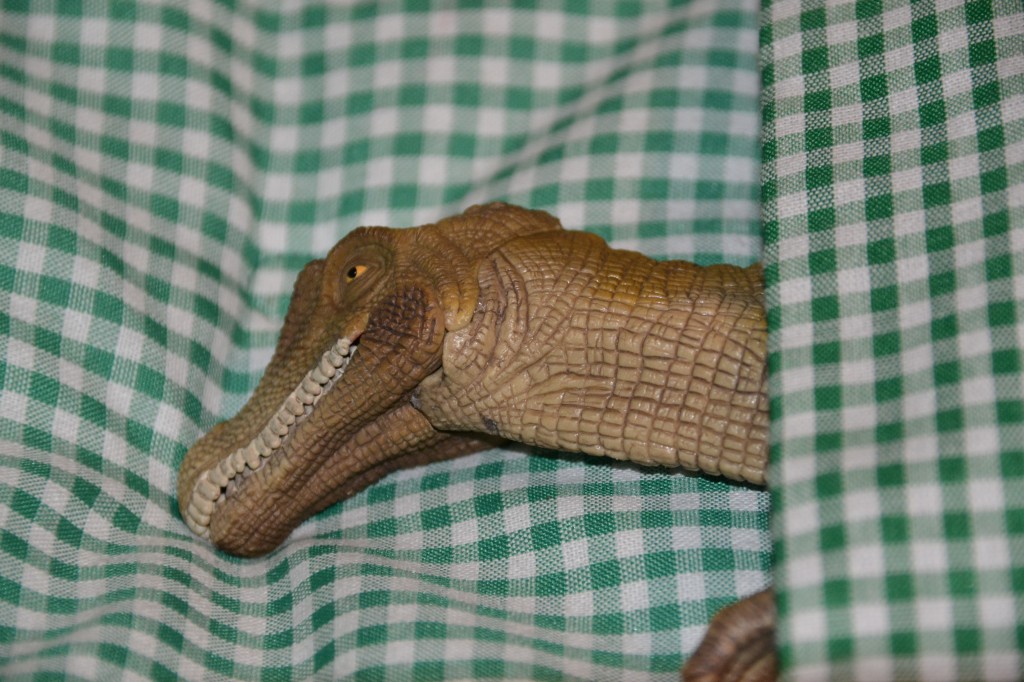 A prehistoric bird with its own house.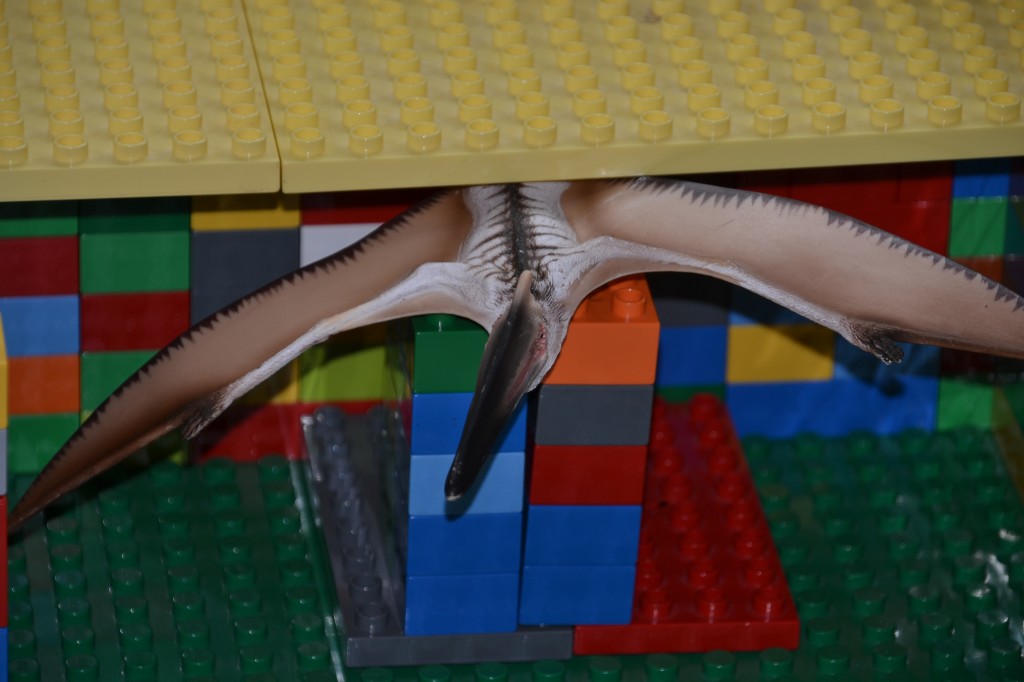 A Spinosaurus fighting its way through the sand.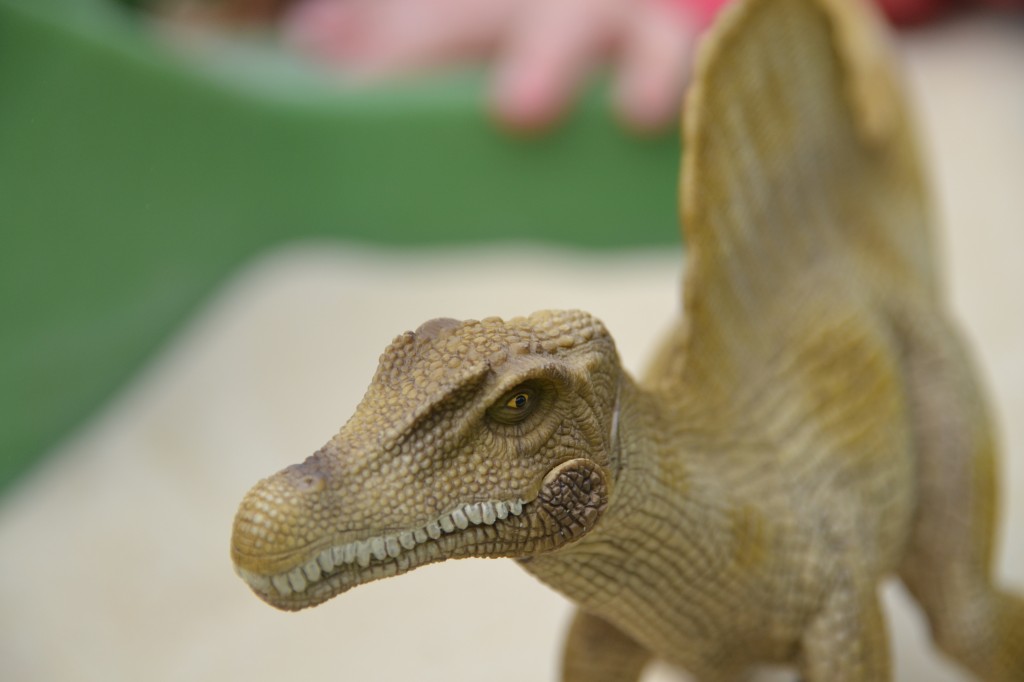 Or attacking a trailer,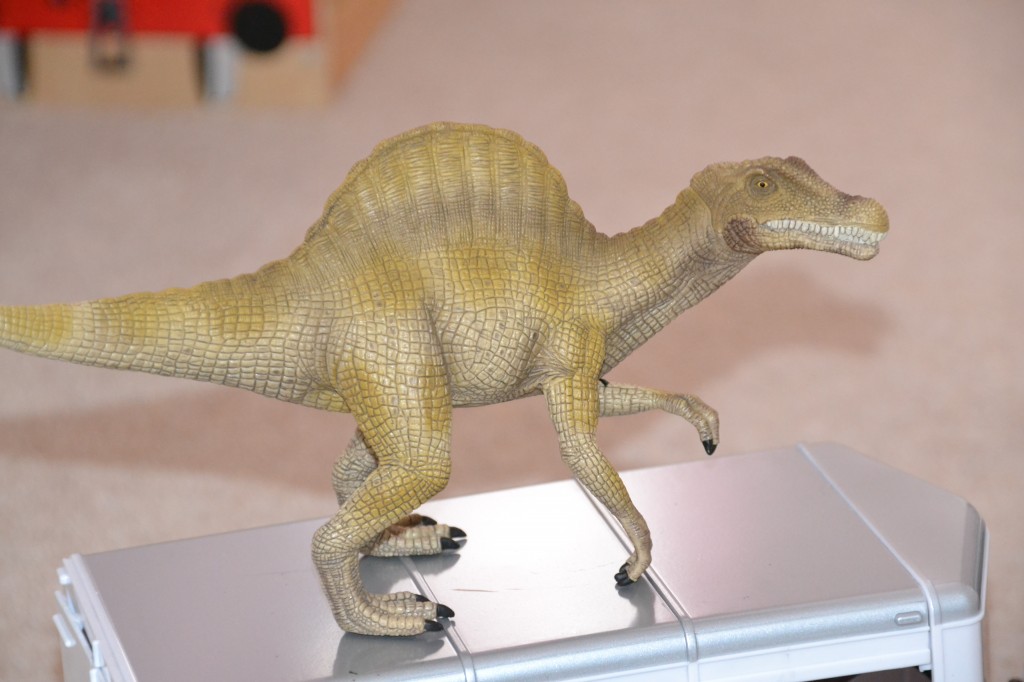 and a Triceratops with his own sink.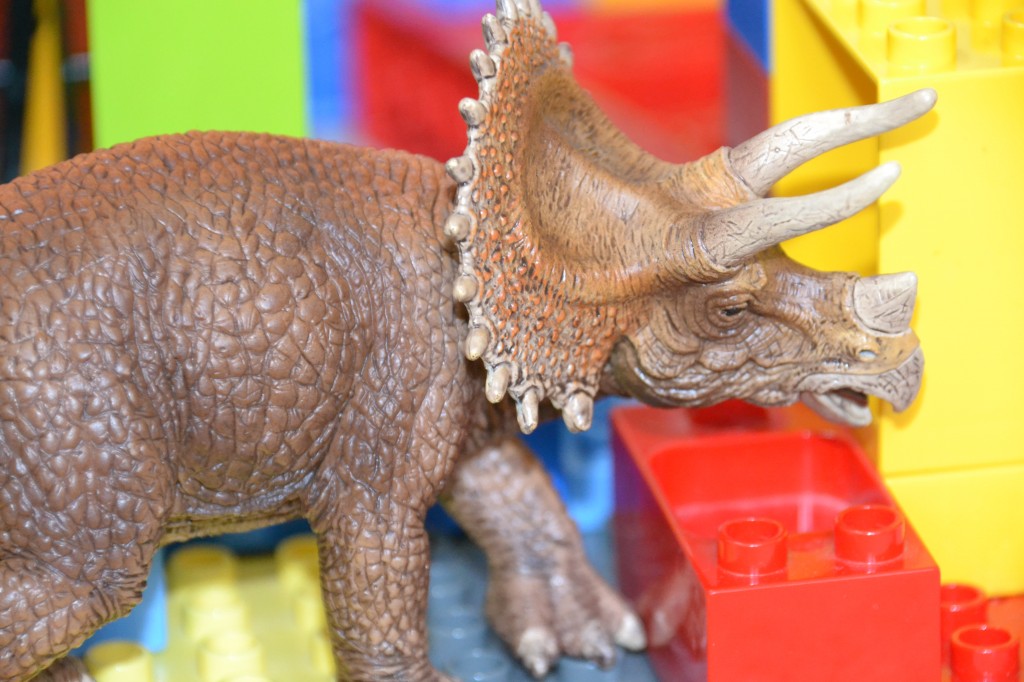 Where would you find dinosaurs in your house?
We LOVE these new dinosaurs from Schleich, they feel very sturdy and solid, which wasn't so good when H got bopped on the head with one, but there's a reason they are recommended age 4 and up. They are very realistic looking and brilliant quality. Also available are the Allosaurus, Tyranosaurus Rex and many more.
They have already stimulated lots of funny imaginative play, so I know we will get years of use out of them.
My little girl loves them as much as her big brother and even took one to bed last night and has taken one to nursery today.
I'd recommend these to any dinosaur loving little boys or girls.
We received 3 dinosaurs to review, all words and opinions are my own.