As a child I was badly sunburned, and about five years ago I had a type of skin cancer removed from my forehead. Since then I have been very, very careful in the sun with my own skin and even more so with the children's skin.
I'm always on the look out for a good suncream so was very eager to try Sun Sense.
I was very nervous about our recent holiday to Florida knowing that the sun would be very strong. The Daily Face cream was perfect for me. It rubbed in beautifully without being sticky or greasy and kept me fully protected all day.
SPF 50+, UVA and UVB broad spectrum, facial sunscreen
This light, soft cream has an oil-free base and is tinted for a sheer matt finish
Helps protect against premature ageing from sun exposure
Oil-free base – ideal for combination and oily skin
I used the Toddler Milk on the children, which again rubbed in easily without being sticky and greasy.
SPF 50, UVA and UVB broad spectrum
Reduced  risk of sensitivity-reaction
Suitable for use on the delicate skin of young children
Water-resistant for 40 minutes
Available in a handy 50ml roll-on, ideal for school bags and a 125ml bottle
Each formula is unique and free from PABA derivatives and lanolin, has been dermatologically tested and uses high quality ingredients that quickly bond to the skin.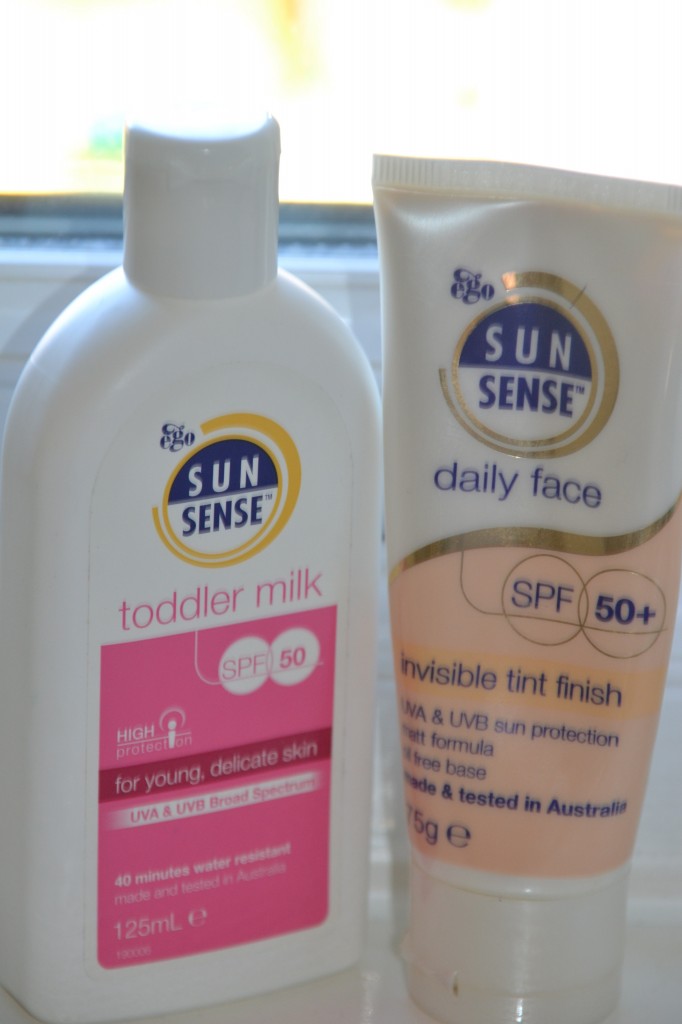 I will definitely be buying more  Sun Sense protection. I especially like the idea of the roll-on toddler milk which would be perfect for the school run or to leave in Z's bag. I really worry about him at school without me there to make sure he is fully protected. The roll-on seems like it might be easier for him to put on himself than a cream.
We would 100% recommend Sun Sense products.
We were sent the Sun Sense cream for the purpose of this review