When my children were babies, I would go shopping at least once a week. I'd have a leisurely browse, relax with a coffee, feed the baby, browse again, then stop for lunch for another feed. These days shopping is a much rarer occurrence, taking 3 children just means someone is always asking for a toy, snack or the toilet. It's just not worth it, unless everyone desperately needs shoes!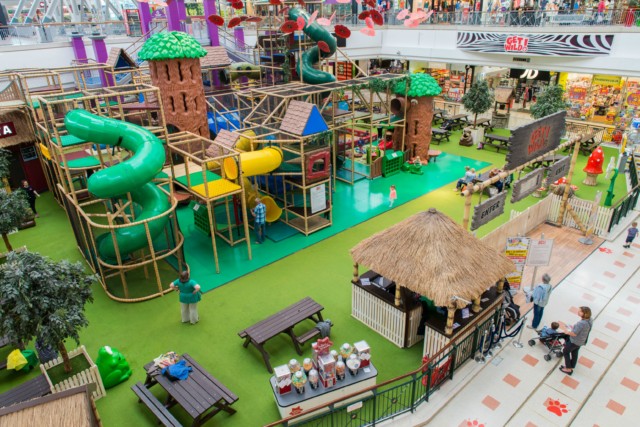 However our trip to the Galleria in Hatfield was a completely different experience, thanks to an amazing soft play right in the centre of the shopping area. All my children, even my 9 year old spent a very happy hour, running, jumping and climbing while I actually sat down and did some work with a coffee. After two weeks of struggling to get any work done, it felt amazing to have that hour of peace, knowing the children were happy. The staff in Get Wild were fantastic as well. My 7 year old had a small collision with another child, they brought her to me, got us an ice pack and came back to check she was ok.
Get Wild very reasonably priced at £6 for over 5s for an hour.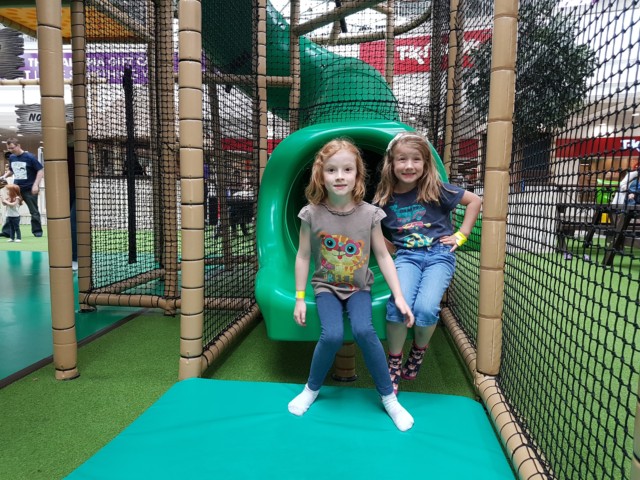 After racing around Get Wild the kids were ready for a break, so we grabbed a drink in Cafe Nero before hitting the shops. I was thrilled to find a Clarks outlet as buying three lots of school shoes and trainers is quite an expense, so we'll definitely be back before school starts to kit everyone out. My 9 year old was beyond excited to discover a Nike and Adidas outlet, where he purchased some bargain trainers and T-shirts. There is also a Marks and Spencer, GAP, Calvin Klein and lots more.
The Galleria also has a great selection of restaurants including Bella Italia and Pizza Express. We didn't eat during out visit, but would've been spoilt for choice if we had.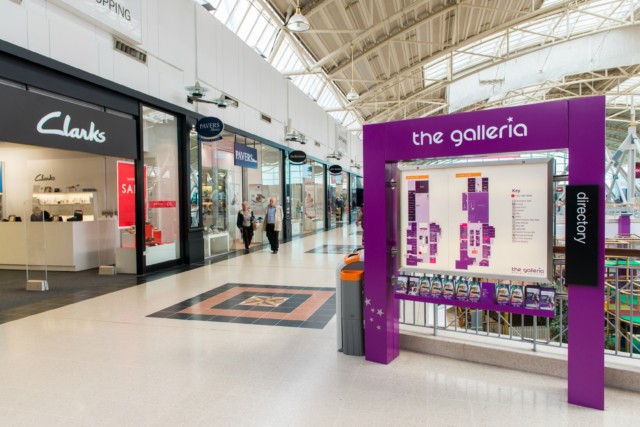 The Galleria also has an Odeon Cinema, we all watched The BFG, which was a lovely end to a fun day for the grown-ups and children!
See here for a full list of shops and restaurants.
Thank you to the  Galleria for having us, we had a fantastic day and would definitely recommend the soft play, cinema, restaurants and shops.