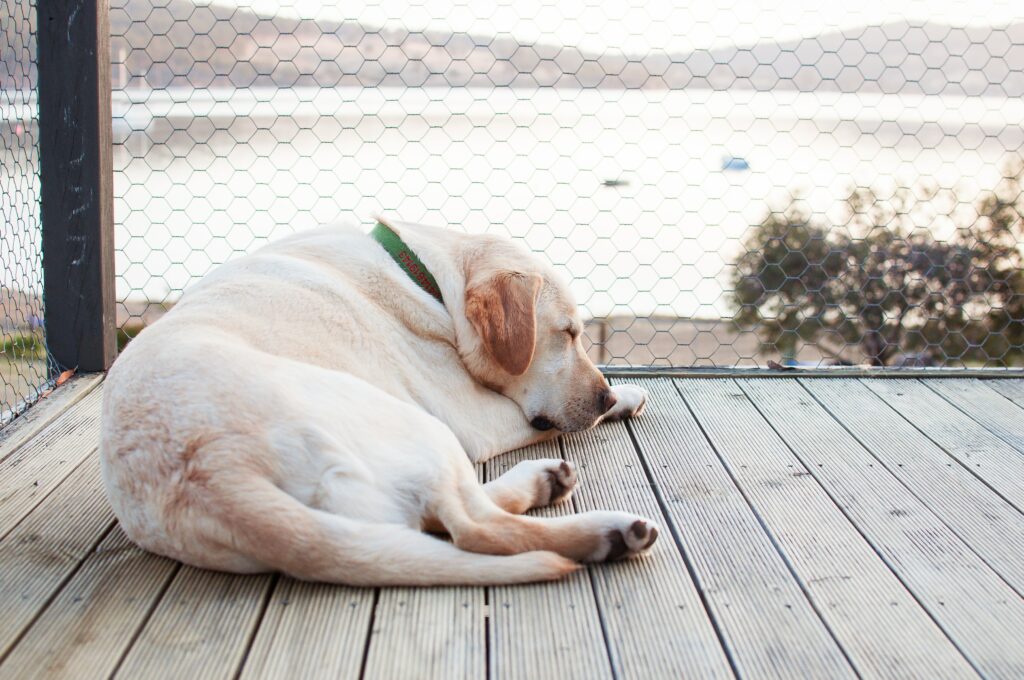 Photo by Sarah Crawford on Unsplash
Owning a home is one of life's biggest and most underrated joys. When you spend years renting, you're stuck in houses or flats that can't be changed. You're not allowed to make major renovations, so the place never truly feels like home. The moment you own a house, you can do whatever the heck you want to it! 
This opens up a wave of ideas as you seek ways to improve your property and make it feel more homely. A lot of your time will be spent looking at interior renovations or redesigns, but don't forget about the exterior too. There are loads of ways to make the outside of your house look much better and more practical – like installing decking. 
Decks are fantastic additions to the home as you can put furniture on them and transform part of your garden into an outdoor lounger. You can eat there if you want, have BBQs or just lay in some sun loungers enjoying the fresh air. They're also so versatile, and you can install all manner of decking materials depending on your wants and needs. 
This brings us to the main topic of today's post: what are the best materials for an outdoor deck? Honestly, so many options spring to mind, but we condensed them down to a top five. If you're keen to add a deck to your garden, here are the best materials to consider:
Composite
Composite decking has become widely popular over the last decade or two. This type of material is used inside houses all the time as a common flooring option. It combines elements of natural materials with plastic polymers. As a result, you get an appearance that looks like natural wooden decking but with some added benefits. 
Because composite decks aren't made from 100% natural materials, they can be more durable than other material options. They're resistant to rot and there's no worry of insects or bugs burrowing into the material and damaging the structural integrity. Composite decks also withstand wet weather a lot better and are available in a wide range of colours and styles.
Throw in reduced maintenance costs, and it's easy to see why so many people are opting for this choice. The only big downside is that composite decks sometimes look a bit cheaper than other decks made from different materials. They're also slightly less effective at dealing with load-bearing. Over time, a composite deck may bend and sink quicker than others, so you have to make sure you're not loading it with too many heavy outdoor furniture items! 
Hardwood
If you're a purist, you'll love hardwood decking. As the name suggests, you'll use very hard wood to lay your decking, which comes with a series of pros and cons. The upside is that there's an extra layer of durability to your deck. Hardwood is super strong and can withstand the elements while also dealing with heavy loads very effectively.
Apart from this, one of the main reasons to invest in hardwood decking is its appearance. The look and feel of natural wood is so gorgeous. It seriously adds some class to your garden and makes your deck look super classy. This is the option to choose if you want a premium deck that turns heads and looks very fancy.
The downside of this may seem obvious; hardwood decks are more expensive than most. This is because they're a bit trickier to install, and it can be hard to source the materials. As a natural material, you may also worry about the wood rotting or becoming infested with insects over time. Strangely, hardwood doesn't usually have either problem as it contains natural oils that prevent rot and repel insects. Even so, you can get deck sealant that further prevents both problems from happening. 
Softwood
Your brain looks at the explanation of hardwood and assumes that softwood is the opposite. Well, it's slightly confusing, but softwoods are actually hard. They get their name because they come from different trees and do have a slightly different internal makeup to hardwoods. Softwood timber decking will usually be a bit more flexible, bendier and less dense. Your deck will still feel pretty hard underfoot, but the different type of wood has its own benefits and drawbacks.
For one, softwood is much easier to source as it grows quicker. The "softness" and flexibility also make it easier for people to chop up and install, so it takes less time to get everything in place. This means softwood decking is considerably cheaper than its hardwood counterpart. They both look pretty similar too, giving you a stunning natural look to your outdoor deck. 
When it comes to drawbacks, the biggest problem is durability. Your deck will still last for over a decade, but hardwood and composite decks can last for a lot longer. This is simply because softwood isn't able to withstand as much pressure and constant use over time. It's also more likely to deal with issues like rot or insect infestations, which is why treating it is so important.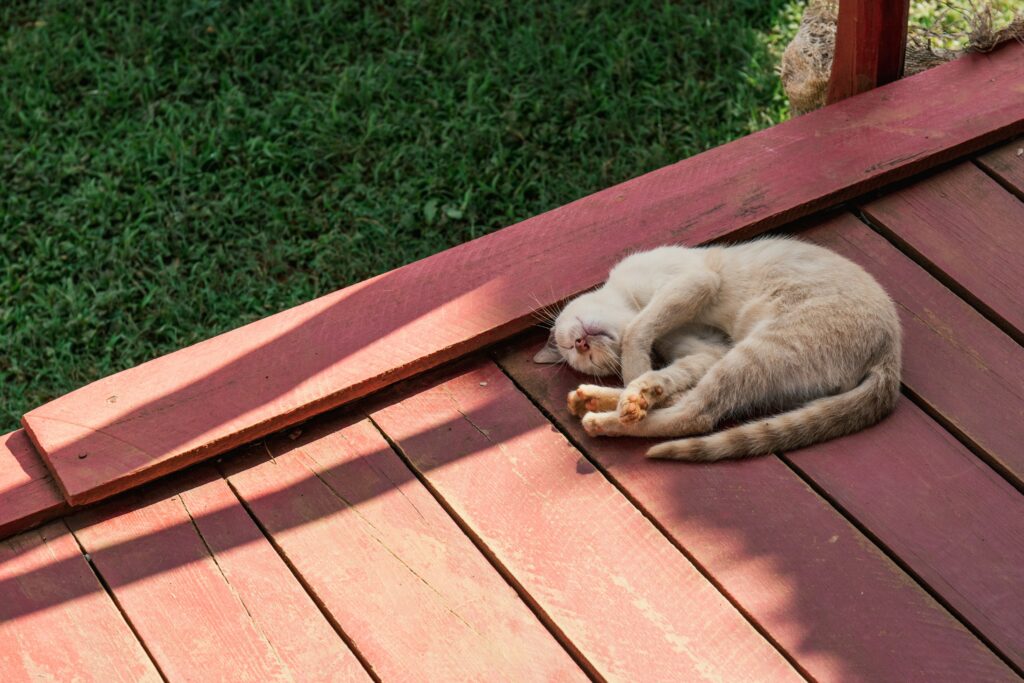 Photo by Neil Daftary on Unsplash
Aluminium
The idea of an aluminium deck sounds absolutely absurd in your head. You've got loads of questions. How is this comfortable? Does this even look nice? Will it not get really hot in the summer?
All of these are valid questions, but aluminium decking is far better than you think. If you click here you'll be able to find a wide range of aluminium decking options that show how diverse this material can be. It's available in many colours, giving you the ultimate freedom to design a unique and quirky deck. 
Furthermore, aluminium is metal, which gives it some big advantages over other decks. It will never rot, you will never worry about termites, and it is extremely durable and strong. To add to these benefits, this material lasts for decades and has minimal maintenance – so it's a very attractive option for many homeowners. 
The downside is that it obviously looks a bit stranger than normal decking. It can take some time to get used to – and it will not feel as good underfoot. If looks are your biggest concern and you're willing to spend more money to get a gorgeous deck, then this may not be the ideal material for you.
PVC
With the exception of aluminium, all of the other deck materials are popular indoor flooring materials too. PVC can be added to this list as many homes are choosing PVC flooring in certain rooms – such as the kitchen or bathroom. When you look at the benefits of this material, it's clear why it's used in these places – and also why it makes a good deck material option.
PVC is made entirely out of plastic, so it has no natural materials in it at all. Think of it as a composite but taken a step further. Initially, you raise an eyebrow at this and think it means this material is clearly worse than the rest. On the contrary, PVC is genuinely brilliant because it's synthetic.
The unnaturalness makes it completely weather-resistant and resistant to mould or mildew. It's also incredibly lightweight and has hardly any maintenance to worry about. You get the widest choice of colours or designs here – and PVC decking is made to look like real wood. The high-quality stuff is almost concerning how close it looks to normal wood, so it can be a great compromise for the natural wood lovers out there. 
As with all deck materials, there are some cons to go with the pros. People worry about the environmental impact of PVC decking and it isn't as eco-friendly as other options. You can recycle the planks after though, which is nice to know. Your biggest concern will be the cost of the decking. PVC is probably the most expensive because you need to spend a lot of money to get the best-quality stuff. If you try to save by purchasing low-quality PVC decking, it tends to be incredibly terrible.
Which Deck Material Is The Best For Me?
You've sized up the five options, but which one should you pick?
We'll choose the cop-out answer here and tell you that it doesn't matter! It's up to you and each person may have different tastes. What we will say is that you should keep the following things in mind before you buy:
Decking cost
Maintenance
Durability/longevity
Appearance
Weather resistance
Eco-friendliness
Looking at those factors, you may value one or two of them over the others. For instance, if you care about durability and weather resistance more than anything else, an aluminium or PVC deck could be perfect for you. If you want affordable decking because the cost is your biggest concern, softwood tends to be the best here. Those of you who care most about the appearance and nothing else will like hardwood. Composite decks kind of tick every box without being exceptional at one particular thing, so they're a good choice if you can't make up your mind!
Hopefully, there's enough info here to help you as you search for your dream outdoor deck. Choose the material and get it installed by a professional to ensure your deck lasts a long time and looks fantastic.