After our third baby, I didn't think we would have any more children so I gave away or sold almost all our baby toys. I kept things like DUPLO and our wooden train track for potential grandchildren, but unfortunately didn't keep any soft baby toys as I thought they would be better for someone else to use at the time rather than being stored in my loft for 20 years or so. Poor Charlie didn't have a single toy when he was born, not that a newborn needs toys of course.
I will definitely not be having any more babies so I've been very mindful of what toys I have bought for Charlie, I would rather he had a few good quality toys rather than lots of less good ones. There are several brands I know and love from my previous children that I've been drawn back to for him. One of these is Lamaze. My other children had a much loved Freddie the Firefly, a doll and the foot and hand finders. I knew Charlie would love the bright colours, patterns and textures. The difficultly was choosing which one to buy him first.
Luckily, Lamaze kindly sent us a fabulous Stacking Starseeker to try. Charlie was instantly drawn to the bright colours and crinkly material. There are so many engaging features on the rocket ship that Charlie seems to find something new each time he plays with it. He spent about 10 minutes yesterday flicking the ribbon fire parts on the bottom, which made me smile a lot.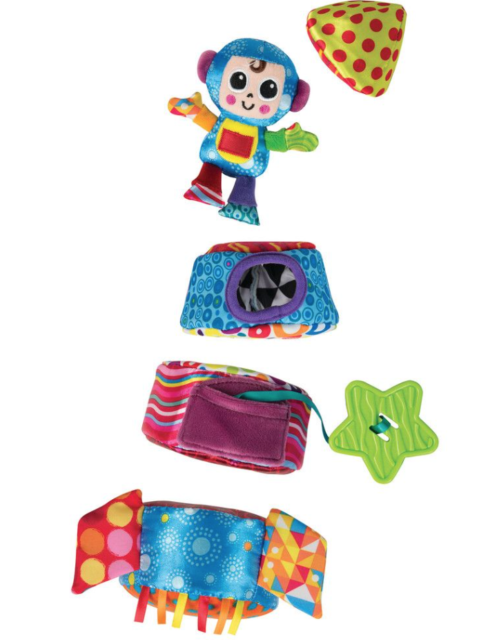 The pieces are all easy to hold, and the little plush figure and star-shaped teether are great for pulling in and out of the segments. Charlie's big brother and sisters have also used it as inspiration for making up stories, which has been very funny for me to listen to and entertaining for Charlie, who has giggled away as the astronaut and rocket ship have adventured on the Moon and Mars.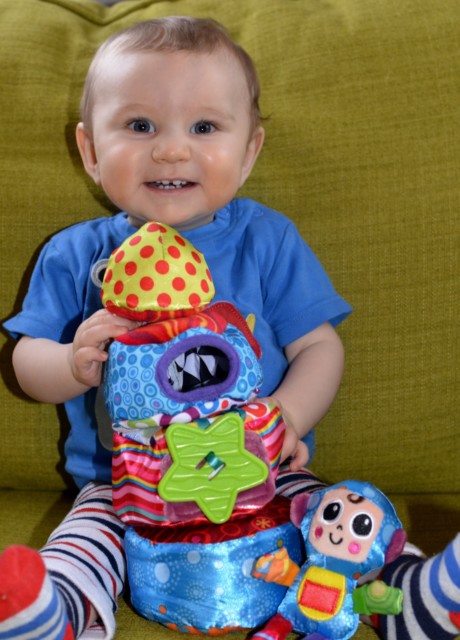 The teether is another fab feature that I am grateful for as Charlie is a bit of a biter, which is no wonder when you look at those impressive teeth!
Thank you Lamaze for sending us such a lovely toy.
SaveSave
SaveSave
SaveSave
SaveSave
SaveSave