We bought our house from new 7 years ago, it's been painted twice in that time, but is still at that stage where everything looks a bit worn. Skirting boards have spent years being bashed with ride on toys and more recently hockey sticks and tennis rackets, the cream ( what was I thinking? )  carpets are splattered with tea stains and pen marks. Despite my constant clearing out efforts we just have too much stuff for the space available, so I am always looking for storage ideas and generally items to brighten up our rooms.
The playroom carpet is the worst in the house, thanks to two little girls who like to draw a lot and people not taking their shoes off when they walk in the house. I was thinking of getting a wooden floor put in, but couldn't justify the cost, so when Houseology asked if we'd like to review an item from their AMAZING kids collection I jumped at the chance and chose this gorgeous daisy stripe peony rug. It has completely transformed the room, and makes me smile every time I walk past.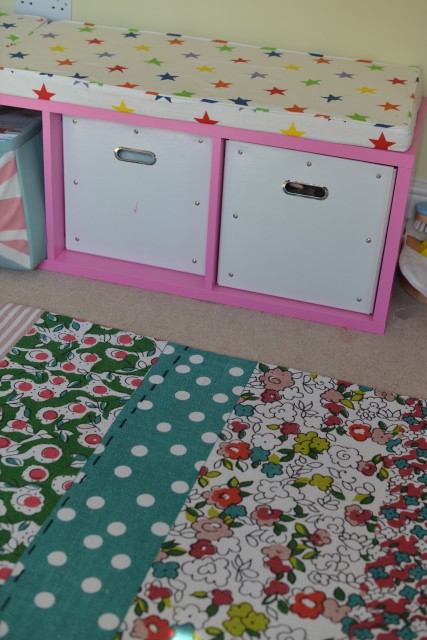 Priced at £120 this is a great value rug, it feels very thick, high quality and most importantly, hard wearing, just perfect for a children's room.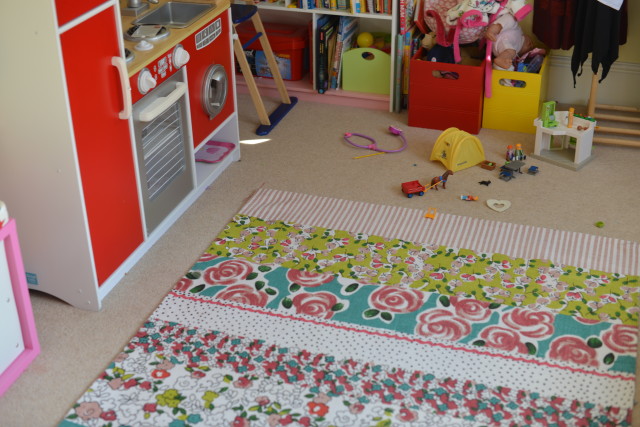 More great picks from Houseology
Do check out the Houseology children's range for inspiration there are some gorgeous furniture and decorative items, these are our favourites.
Oeuf Bear Play Chair
How cute are these little chairs? My girls would adore them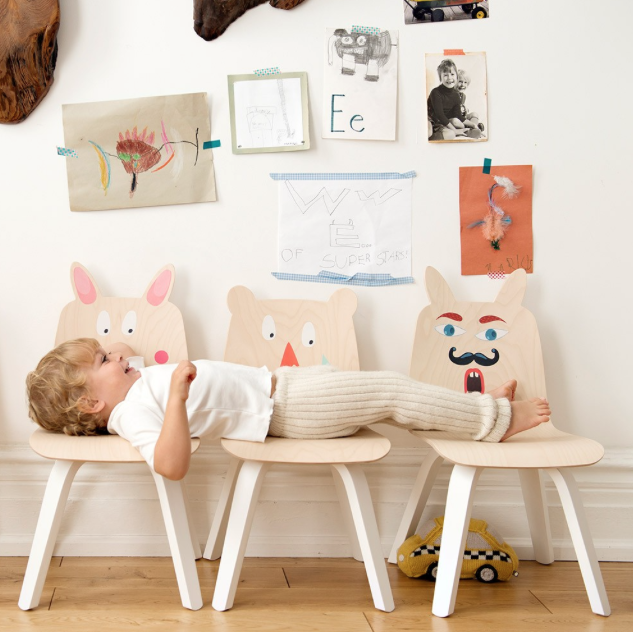 Oeuf Toy Store
This toy storage unit is also gorgeous and would be perfect for our art and craft supplies.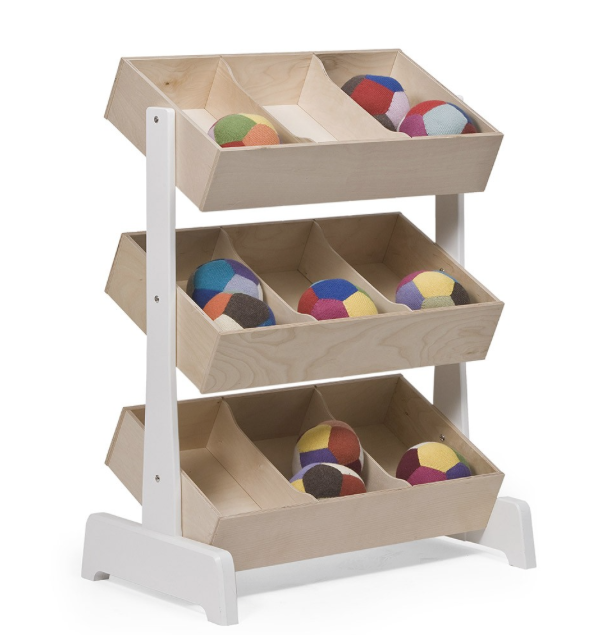 What are your favourite items from Houseology? Don't forget to check out the adult furniture ranges too, they have some especially beautiful dining tables.
Top tips for transforming a playroom without spending a fortune
Paint the walls – we recently painted our playroom and were so surprised at the difference a coat of paint made. It brightened up the whole room.
Add a rug – our rug from Houseology not only covers the carpet stains that made the room look scruffy but is lovely for the kids to sit on and generally brightens up the room.
Add some storage – we've found that an organised toy store makes it much easier for the children to find what they want, encouraging them to play together nicely for longer.
Add some light – no one likes spending time in a dark room, so trying adding some extra light. We especially like these ball string lights from Houseology.
Do you have any more tips for us?
We were sent the rug above for the purpose of this review.