My 2 year old loved doing this Twister mat colour activity this morning. It's pretty self explanatory, you just lay out a twister mat, and find items to fit on each colour circle.
We had a race to see who could fill a circle the fastest and then tried to put one item on one colour circle, two on the next etc.
Toy cars, DUPLO and other small toys are perfect for this.
You could even use the spinner and put an item on the mat each time instead of a hand or foot.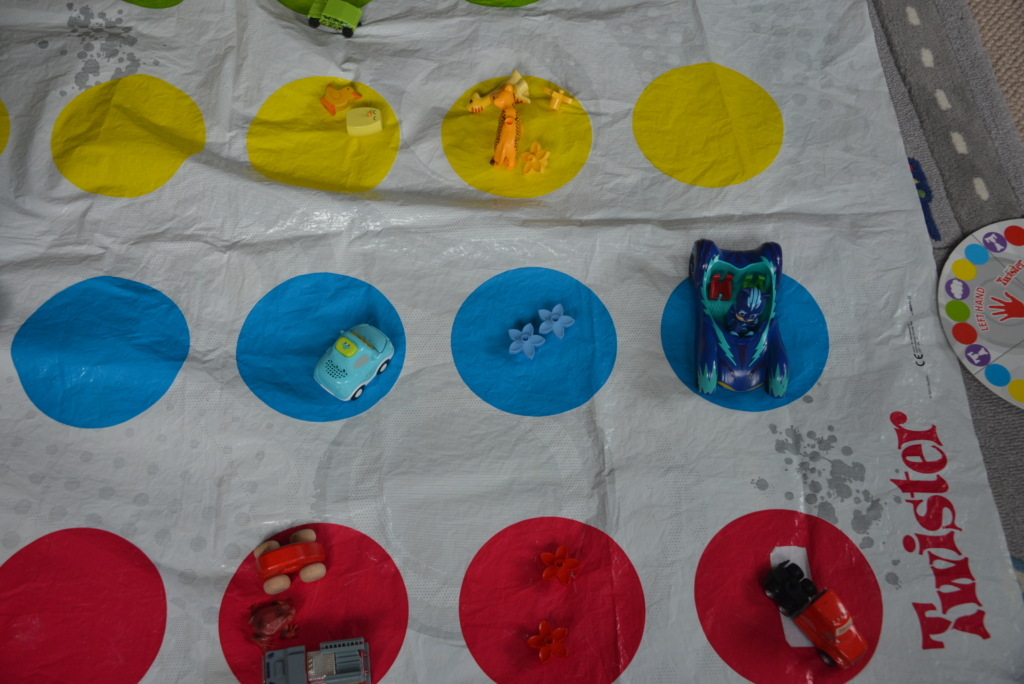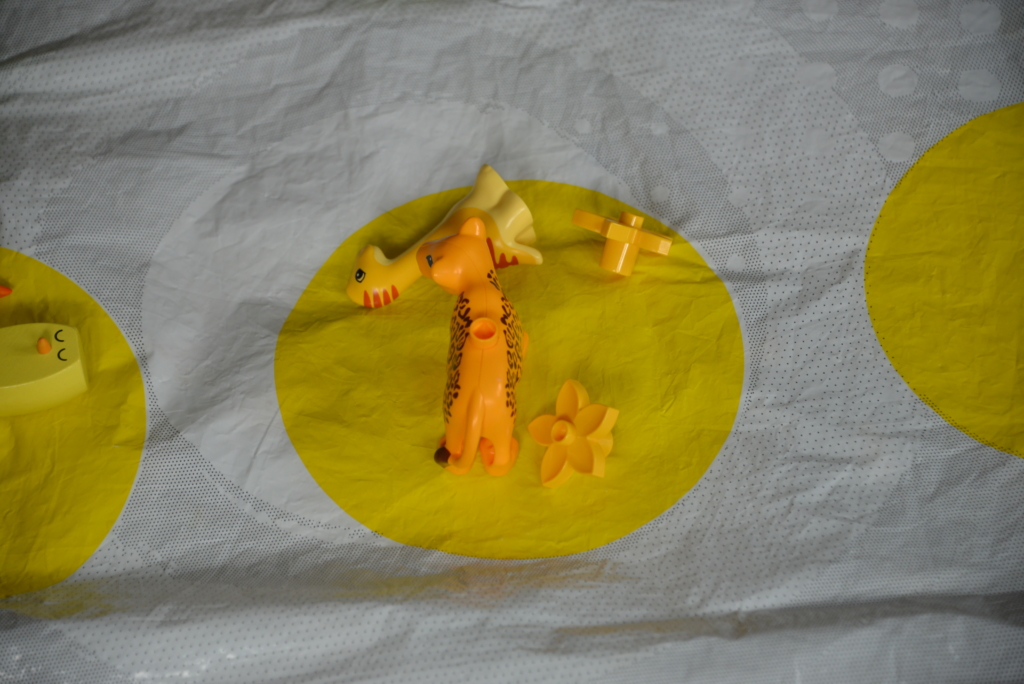 We've also got some easy learning colours with cars activities you might like.
These colour changing squishy bags from Science Sparks are great fun too.