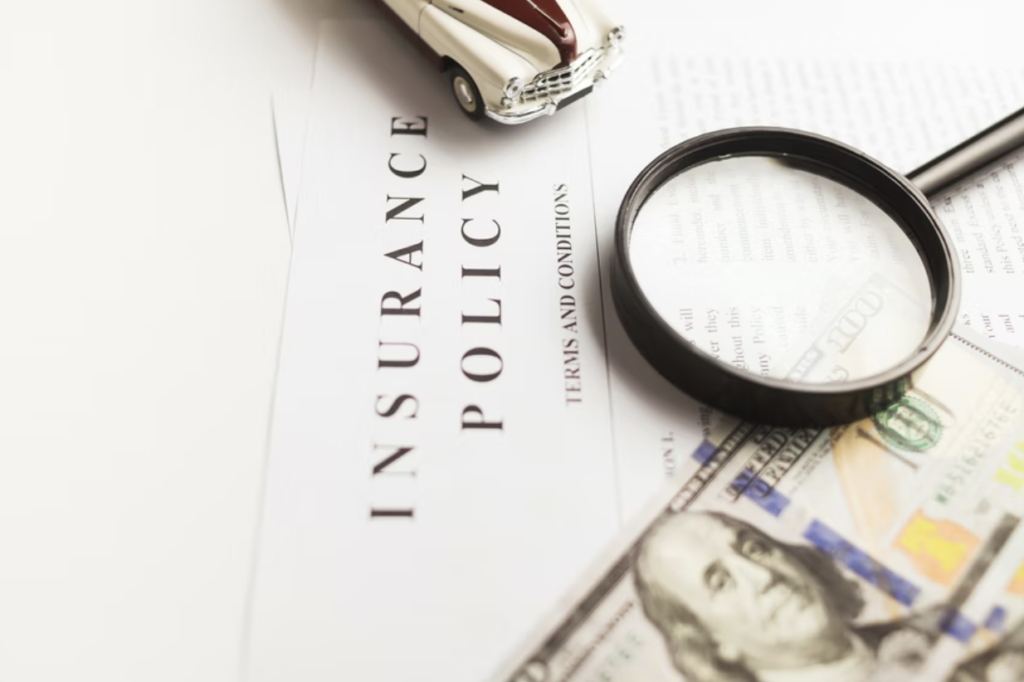 No one knows when an unexpected event will happen that could potentially financially devastate them. That's why it's important to have insurance – to help protect yourself and your loved ones in the event of an unforeseen tragedy or accident. However, with so many different types of insurance available, it can be confusing to know which ones you need and why. And if you don't take the time to research and understand your options, you could end up paying for coverage that isn't necessary. Therefore, to help you make sense of this complex topic, this article will go over the 6 essential types of insurance and explain in detail why you need them.
Life Insurance
While most people think of life insurance as a way to provide for their family's financial needs after they pass away, it also serves as protection should something happen when you are still alive. This can include if you are no longer able to work due to an illness or injury and need money to cover healthcare costs, or if something happens to your spouse and they are unable to earn income.
One of the most common is term life insurance, which provides coverage for a set period, typically 10-30 years. The cost of term insurance is typically much lower than that of permanent life insurance, but the coverage only lasts for a set period. However, by shopping around and comparing different life insurance quotes, you can find a policy that gives you the coverage and financial protection that you need at an affordable cost. Another option to consider is whole life insurance, which provides permanent insurance coverage and has a savings component that accumulates cash value over time.
Health Insurance
Health insurance is one of the most important types of insurance to have. This is because, without health insurance, you could be left with a very large medical bill if you or a family member becomes ill or injured and needs treatment. Even if you are healthy now, it's still a good idea to have health insurance in case you develop a serious health condition in the future.
There are two main types of health insurance: private health insurance and public health insurance. Private health insurance is provided by private companies and can be either for-profit or not-for-profit. Public health insurance, on the other hand, is provided by the government and typically only covers basic medical expenses. Whether you opt for public or private insurance is up to you, but make sure you do plenty of research and choose a plan that meets your needs and budget. Some of the key factors you will want to consider when comparing different options include coverage amount, deductibles, co-pays, out-of-pocket limits, drug formularies, and provider networks. By taking the time to carefully evaluate each plan, you can make sure that you are getting good coverage at a price that works for you.
Disability Insurance
Disability insurance can help protect against financial hardship if you are unable to work due to illness or injury. This type of insurance provides benefits when you are unable to earn an income as a result of being disabled, either temporarily or permanently. And while you may think that disability only happens to other people, the truth is that anyone can become disabled at any time – even if it's only temporarily. That being said you can opt for short-term disability insurance or long-term disability insurance, based on the length of time you want to be covered.
Many employers offer employees the opportunity to purchase disability insurance through their company, so this is one way you can get coverage without having to pay for it out of pocket. It's important to note that the amount of coverage provided by disability insurance is based on your current income, so if you earn more money now than you did in the past, you might need more coverage. In addition, make sure that your policy covers both injury and illness, so you're protected no matter what the cause of your disability is.
Travel Insurance
If you plan on taking a trip shortly, it's a good idea to consider getting travel insurance. This can protect you from all kinds of potential issues, such as lost or delayed luggage, canceled flights, and trips, medical emergencies while traveling, and more. And if you're traveling to a foreign country, it's even more important to consider getting travel insurance, as this can help you deal with any medical issues that may arise while in another country.
There are many different types of travel insurance to choose from depending on your needs and what kind of trip you are taking. Common options include health coverage while traveling, trip cancellation/interruption coverage, baggage protection plans that cover items like electronics or jewelry that may be stolen while away from home, as well as rental car collision/theft protection if needed.
Homeowners Insurance
This type of insurance protects your home and belongings in the event of a fire, storm, or other natural disaster. It's also a good idea to get this type of coverage if you are paying off a mortgage on your home, as it can protect you from potential financial hardship if something happens to your property.
When comparing different options for homeowners insurance, there will typically be two main components: building coverage and content/personal property coverage. Building coverage protects the structure of your home and contents/personal property coverage covers any additional items like furniture, appliances, or clothing. You will also see things like losses due to theft or liability protection included in this type of coverage.
It's a good idea to get an estimate of the replacement value of your home and belongings before you start shopping for homeowners insurance, as this will give you a good idea of how much coverage you need. You should also keep in mind that most policies have a deductible, which is the amount you would need to pay out of pocket before insurance would cover any damages.
Auto Insurance
When it comes to car insurance, there is a minimum level of coverage that is required by law in most states. This typically includes liability coverage for bodily injury and property damage. However, you may want to consider getting additional coverage beyond the state minimum, as this can provide you with more protection in the event of an accident.
While there are many types of add-on insurance that you can choose to get with your auto insurance policy, there are also a few other options you may want to consider as well. This includes gap coverage, which protects if your car is totaled and the actual cash value of it is less than what you owe on your loan – in other words, a gap car will pay the difference between what you owe on the vehicle and its worth at that time. Another add-on option is rental reimbursement insurance, which covers any rental fees while your vehicle gets fixed.