The Vanish Blogger's Club recently sent me a lovely package containing a pot of Vanish Gold for Whites and an aged white shirt, setting me the challenge to restore the white shirt back to its former dazzling white colour. As someone who struggles getting stains out of school shirts I was intrigued to see how I'd get on. My 8 year old comes home with shirts covered in food, mud and ink so I definitely need a good stain remover.
You can see from the colour chart just how aged and grey the shirt is.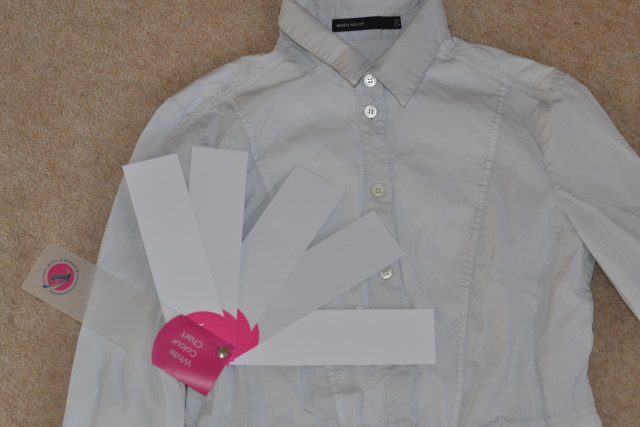 The Vanish Gold for Whites powder an be used three different  ways:
 as a pre-wash  – add  to 4 litres of warm water, soak for up to six hours, rinse and then wash.
 as a pre-treat stain remover which can be applied directly to the stain for 30 seconds and then rubbed in, before washing.
 as a boost to your detergent.
See package instructions for more details.
I used the Vanish Gold for Whites  as a boost to my white wash by adding it straight into the drawer. Vanish recommend 5-7 washes to get your whites 3 shades whiter.
I used a 1 hour 40 minute wash at forty degrees for my wash, which is what I usually use. The only change to my usual routine was the addition of the Vanish Gold for Whites powder.
Did it work?
After just two washes with the Vanish Gold for Whites I can already see a huge improvement in the whiteness of the shirt. I noticed straight away how much whiter it was. I've also notice that the deodorant marks on my white T-shirts have faded after just one wash and the ink stains in Zak's shirts have lessened as well.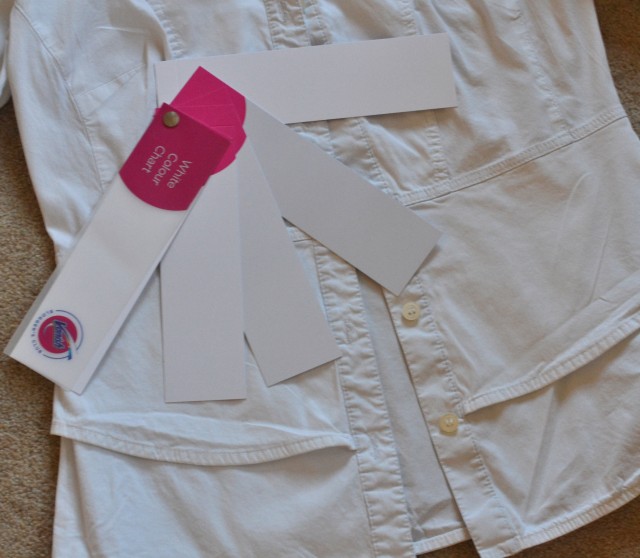 So far I'm very impressed with Vanish Gold for Whites and will definitely keep using it in my white washing.
Vanish Gold for Whites has a RRP of £5.75 for a 470g tub of powder or a 940ml bottle of gel.
We were sent a lovely welcome pack from the blogger's club for the purpose of this post.
Watch out for March's Challenge coming soon