All three of my children are fascinated by dinosaurs, so I knew they would adore Walking with Dinosaurs. The movie tells the tale of Patchi, a fun loving Pachyrhinosaurus who guides you through the  Late Cretaceous period. My kids empathised with him from the beginning as he isn't the biggest of the herd, but his little personality shines through as he overcomes difficult situations. My girls especially loved his relationship with the girl from a different herd, Juniper and laughed a lot as their friendship developed.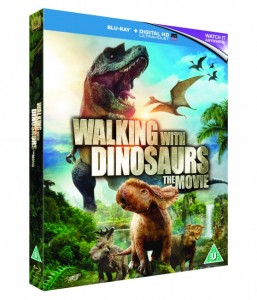 I thought Walking with Dinsoaurs was a lovely family friendly movie, which kept my children aged, 7, 5 and 3 happy and engaged throughout. My two little girls did get a little scared in parts, especially when the T -Rex attacked Patchi's Dad, but not so much that it spoiled the film for them. From my point of view it was very educational too, and I certainly learned a few dinosaur names and facts, which is always useful.
The movie definitely got the thumbs up from my little dinosaurs.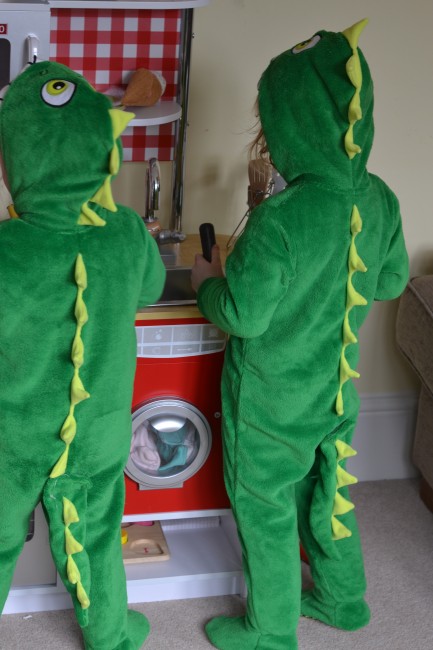 If you have a little dinosaur fan, do check out the Walking with Dinosaurs  website for lots of fun downloads and games.
We were sent the DVD, dinosaur costumes and chocolate raisins for the purpose of this review.