I have to admit, I'm not really a high heel kind of girl. When I worked in an office I wore trainers for the commute and then did a a quick change under my desk.
I got married wearing a pair of adidas trainers, much to the horror of most of our guests. I like my shoes to be comfy.
For my 30th birthday, my lovely husband bought me a pair of Ugg boots, I remember putting my feet into them for the first time and feeling like I was walking on air. I can honestly say I wore those boots more than any other pair of shoes I have ever owned. They took me through snow, rain and hail on the school run. Mud and hills on walks and lots of running after children.
I LOVED those boots, but sadly now they look quite worn and old. Last winter, unable to buy another pair I bought a cheaper  normal boot. I regretted that choice. They hurt my feet after walking and my feet got cold and wet. I'd been taking for granted how warm and toasty my old Uggs were.
Luckily I was sent this rather beautiful pair to review. What do you think?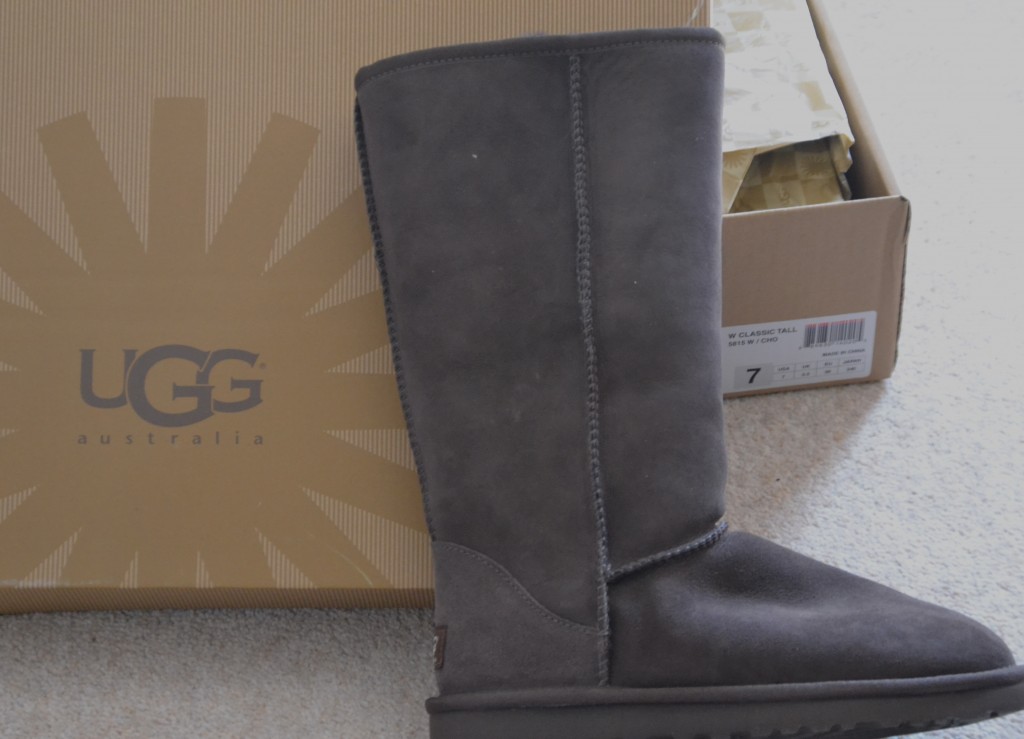 I chose chocolate brown Classic Tall  instead of black for a change. They fit perfectly, and are now my new favourite boot/shoe/piece of footwear.
Roll on winter so I can wear them again, but in the meantime I'm very tempted by these wedges.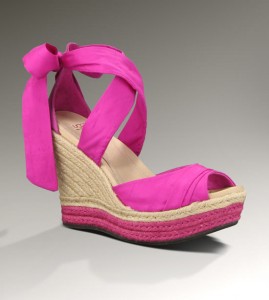 I was sent the Ugg Boots for the purpose of this review.