I'm very excited to be hosting Wot So Funee again this week for Actually Mummy, although it's not been the funniest of weeks in our house, just a lot of crazy running round. End of term, pre holiday madness is definitely upon us.
I don't know why, but I'm continually surprised by the weather which seems to change from hour to hour, meaning that I send the kids off to school without hats on a cloudy miserable morning only for the temperatures to skyrocket in the afternoon. My beautiful redhead daughter upon finding herself hatless set about fixing the situation with a cereal box, thank goodness for her love of junk modelling and kind parents donating the contents of their recycling bin.
It's not the best photo, but you get the idea, and yes she did wear it in the playground, I have photographic evidence.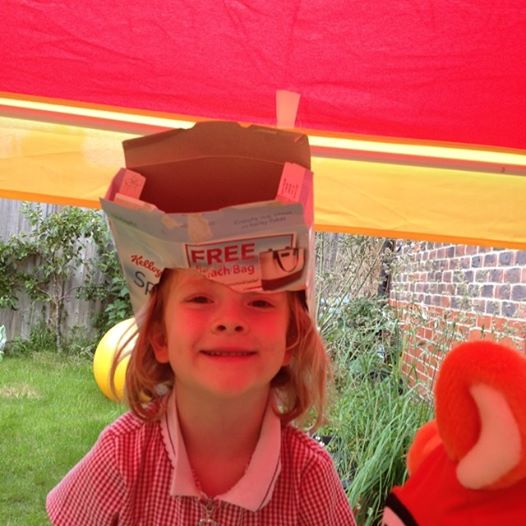 While we're talking about school, anyone know how to stop little girls coming home looking like this?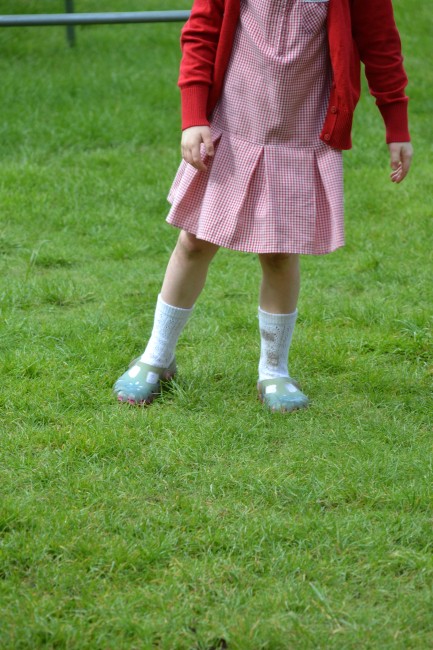 Have you got a funee to share this week? We'd love you have you link up below, and don't forget to check out the other posts too.