Just before Christmas, I was sent a lovely Winter Warmer Hamper from Ainsley Harriott, containing lots of lovely treats as well as some of the World Kitchen Cup Soup range. I'd never tried the soups before but we do quite often buy the cous cous from the same range.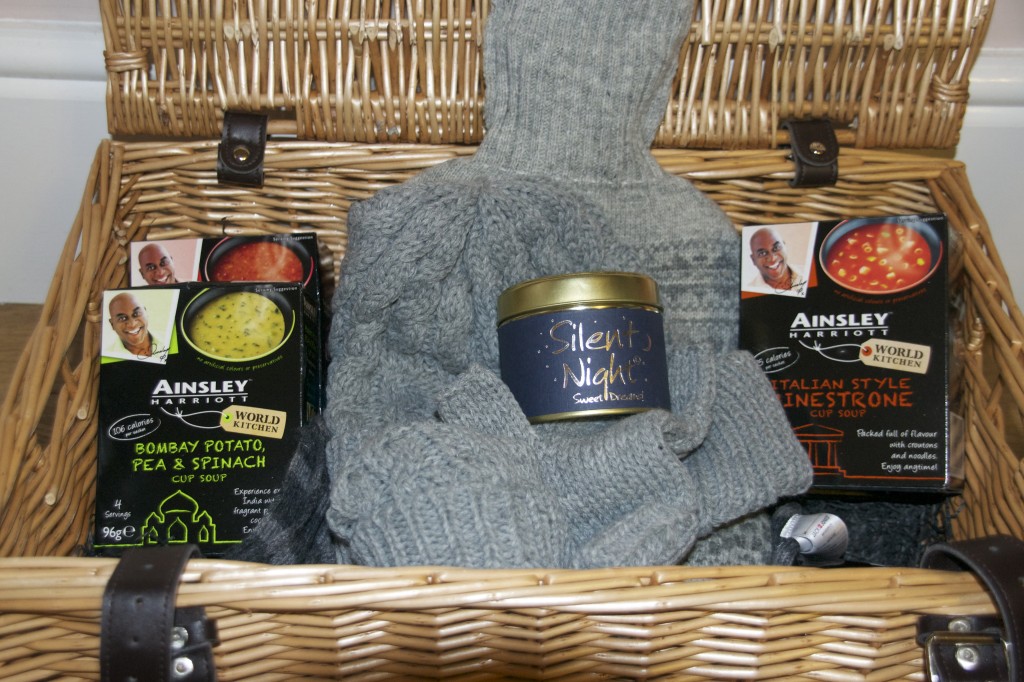 To be honest, I've not had a cup soup since being at University, so wasn't expecting much from these, but they are thick, tasty and very satisfying, especially on these cold winter days. Perfect for as a snack after a cold school run or for a quick lunch. They take no time at all to make, which means that when I've got a day running around after the kids I can still manage to have something to eat myself.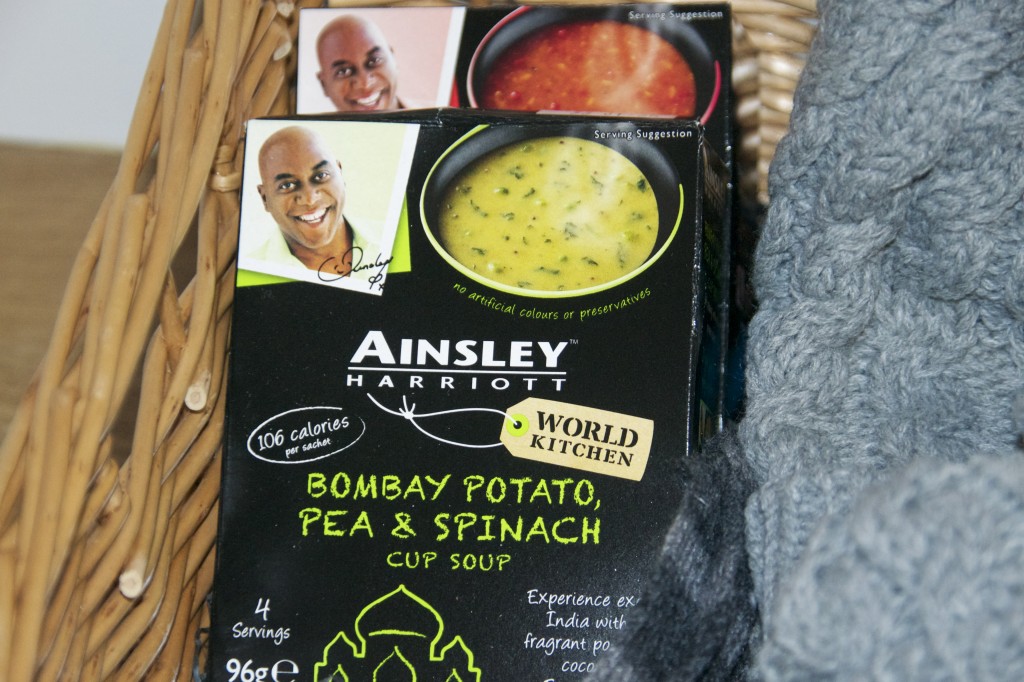 My husband has been taking them to work and colleagues have been saying how good they look and smell. His favourite is the Szechuan Hot and Sour, but I quite like the creamy New England Style Vegetable Chowder.
The rest of the hamper has been put to excellent use as well. I LOVE the fingerless gloves, they are perfect for the school run. I've already used all the tissues on H's snotty nose, and the candle has been making our house smell very inviting.
Thanks very much to Ainsley Harriott for sending us this fantastic hamper of goodies.