Today in our culinary trip around the world we are off to Japan. In my quest to make Little S like more vegetables we decided to try vegetable tempura.
The children helped with the making of the batter and the cutting of the veg, but we kept them far away from the hot oil for safety reasons.
Ingredients
Carrots, courgette, red pepper
200ml iced water
75 g plain flour
1tbsp cornflour
500ml vegetable oil
Instructions
Whisk together the flour, iced water and cornflour.
Heat the oil in a pan, to test it's hot enough drop a little batter in, if it sizzles and becomes crisp the oil is hot enough.
Drop the vegetables into the batter one by one, shake off any excess and then drop into the oil. Fry for 2-3 minutes until golden brown.
Serve with sweet chilli sauce.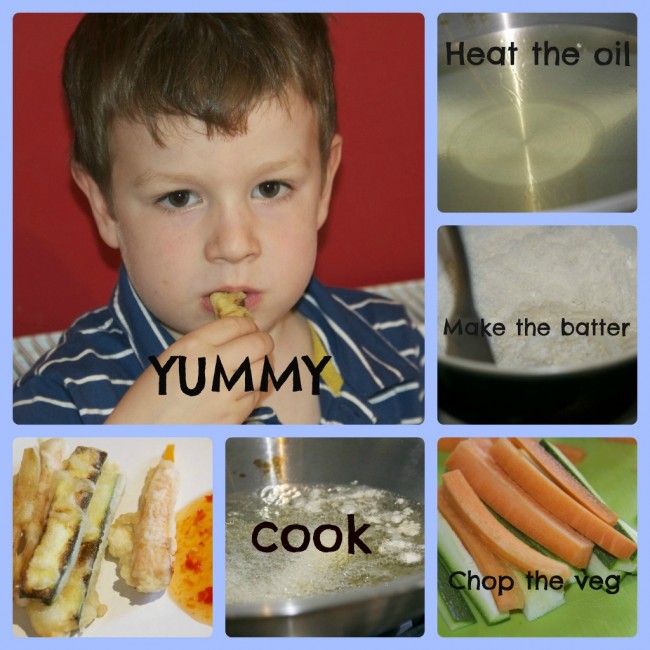 For more information about the project and to download the placemat and other resources go to Glittering Muffins, and also check out our partner blogs,  Adventures In Mommydom, Creative Family Fun, Glittering Muffins, Juggling with Kids, Kitchen Counter Chronicles, Make, Do & Friends, Mermaids' Makings, Mom 2 Posh Little Divas, Montessori Tidbits, The Educators' Spin On It and The Usual Mayhem!