I'm so excited to be hosting my very first Wot So Funee linky this week. I hope my little Princess Elsa makes you giggle.
I know Frozen is EVERYWHERE and everyone's kids love it, but I've just never seen my girls so completely obsessed by anything, although H can't seem to remember the Princess's names, instead calling them The One That Freezes Things and The Little One.   She also has alternative names for the soundtrack songs, which Z helpfully translates into track numbers for me when we're in the car.
I haven't tried especially hard to buy dress up outfits as they both have birthdays over summer, so in the meantime, H has put together her own. You have to feel a bit sorry for her don't you?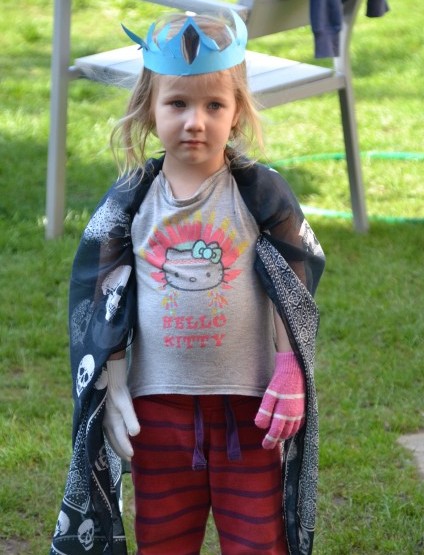 Luckily I remembered we had a blue Cinderella costume which she paired with my scarf, it's not perfect but it's not bad either…..what do you think?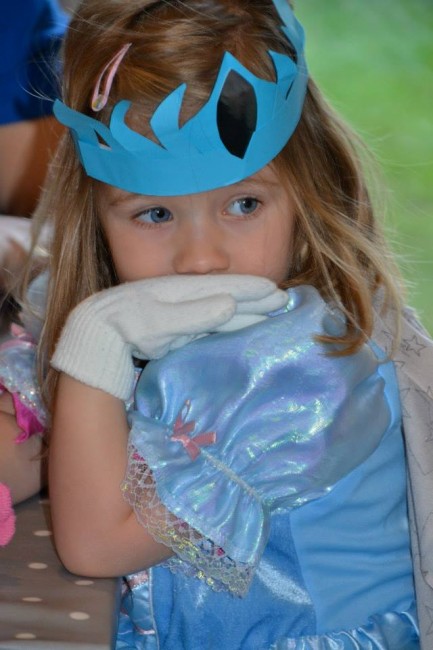 Next week Wot So Funee will be over on Little Lily Pad.