I can't take credit for this, my hubby made it for the kids, but it was delicious. He did cheat and use a ready made base, but everything else was fresh and healthy.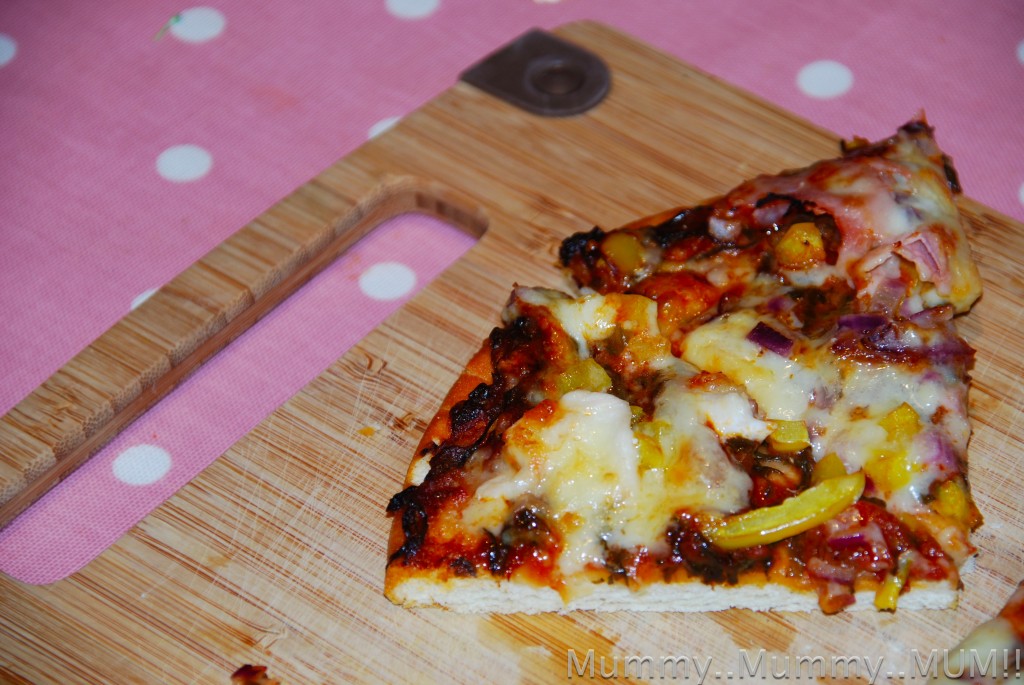 Pizza Topping – for 1 base
1 tbsp extra virgin olive oil
2 garlic cloves
half a large onion
1 teaspoon of basil in white wine vinegar (cheats basil)
half a tin of chopped tomatoes
(optional half a red chilli)
1 teaspoon vinegar
1 teaspoon tomato puree
1 teaspoon of brown sugar (white will do)
splash of red wine
Season as appropriate
Instructions
Heat extra virgin olive oil
Add finely chopped garlic (don't let it burn)
Add finely chopped onion
Add Finely chopped Spinach
Add finely chopped chillies (optional)
Add Basil
Get the temperature high then add the tomatoes, vinegar, sugar and puree
Reduce down to a thick creamy consistency and allow to cool before spreading on your pizza bases.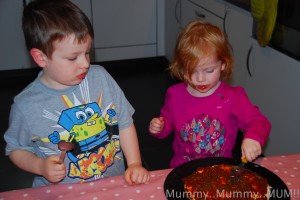 Then go wild with your toppings.
Thinly sliced chicken
Chorizo
Ham
Peppers
Olives
Red Onion
Z and S had a great time adding the toppings and were very excited when the pizza came out of the oven. It was definitely a big hit.