Yesterday as I was trying to herd three children out of the door without forgetting my keys, book bags, drinks cups and football kit, Z piped up with,
'Are you sure you didn't leave the presents'
I paused, not wanting to misunderstand, was he talking about Christmas or something we got in the post? 'What do you mean?' I asked innocently.
'Well you like peanut butter and you don't eat the crusts'
For that to make sense, you need to know that on Christmas Eve we left Santa a peanut butter sandwich and a mince pie.  Santa was a bit full from his Christmas Eve curry and could only manage to eat the middle of the sandwiches…hence the crust comment.
I think I have been almost caught out…and Z is only 5.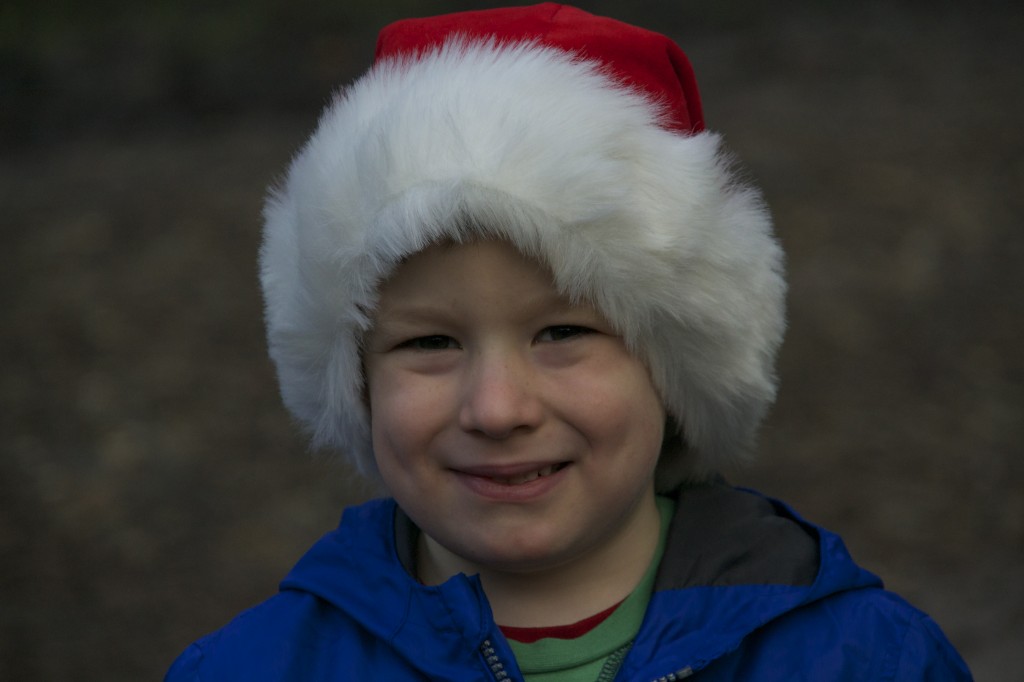 Linked to Wot So Funnee
MAD BLOG AWARDS
The MAD Blog Awards nominations are open again, I would be so grateful for a nomination in either Family Fun or Schooldays categories.
You can nominate here.
Thank you very much.