I first made autumn themed ice about 8 years ago when my big children were toddlers. I'm trying to do all the same activities ( and hopefully more ) with Charlie, and knew he would love this one as he likes anything involving water and pouring.
This is super easy to set up, with only a little prep needed.  You just freeze some autumn leaves, pinecones etc in water and then set it out on a table with droppers and beakers. I used warm and cold water this time too. It didn't take Charlie long to work out that the ice melted faster with the warmer water.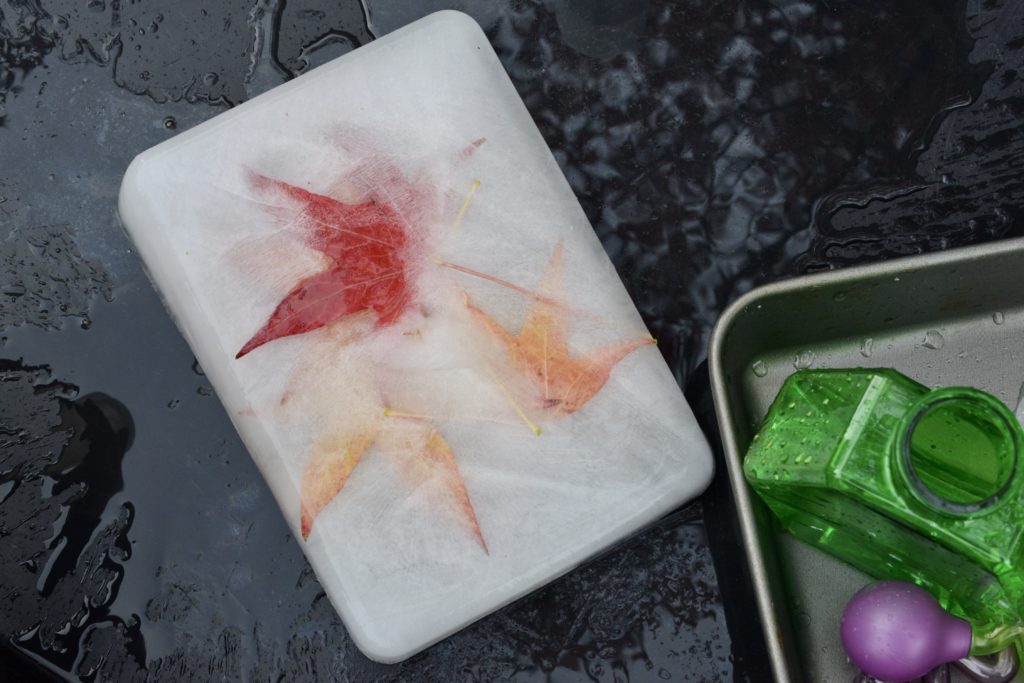 Before playing I let the ice melt a little so it wasn't sticky and then stood back and watched Charlie explore. He loved the cold on his fingers and kept saying the ice was slippy. This is such a great sensory activity for toddlers, Charlie had a fab time  playing with the ice and it kept him entertained for ages!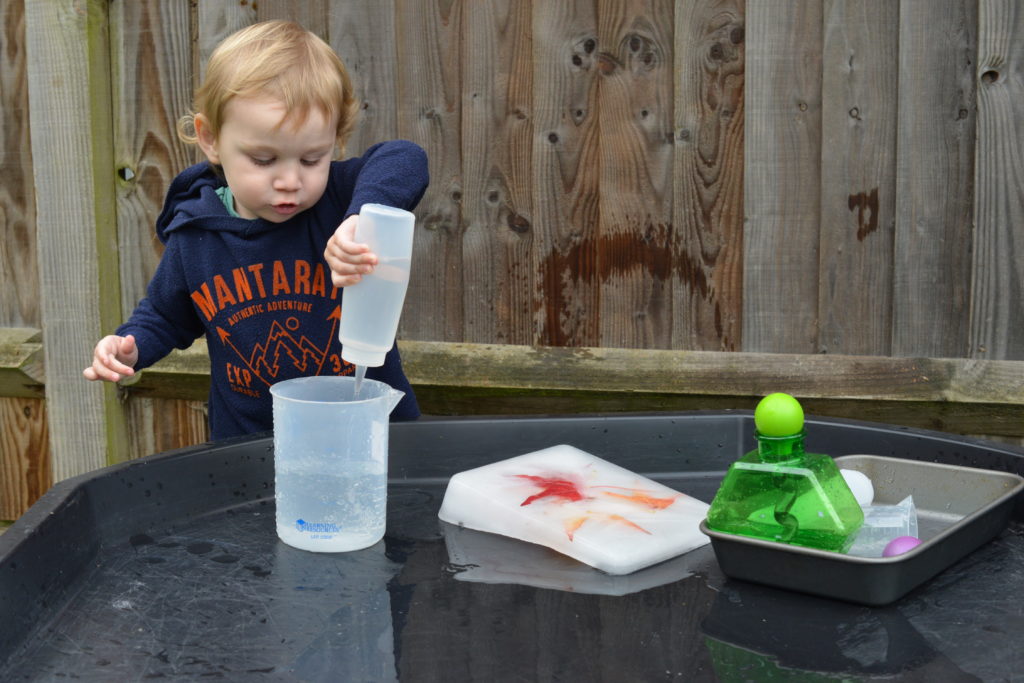 Melting ice is a good activity for older children too. Experiment with different water temperatures or add a little salt ( always supervise ) and observe how that speeds up the melting process.
Pipettes are also good for improving fine motor control. We especially love the twisty pipettes from Learning Resources.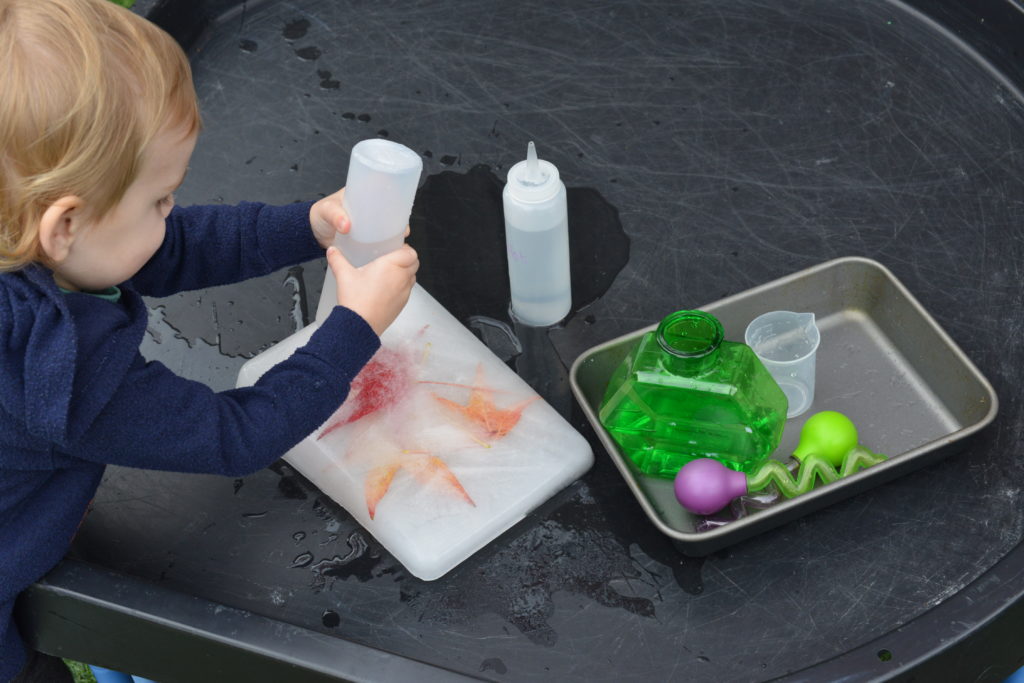 If you liked this activity, check out Science Sparks for more toddler ice experiments.
I also have lots of ice excavation ideas too.