Today Z and I made some autumn themed ice for little H to play with. We just added some leaves and pinecones to big pots and put them in the freezer for a few hours.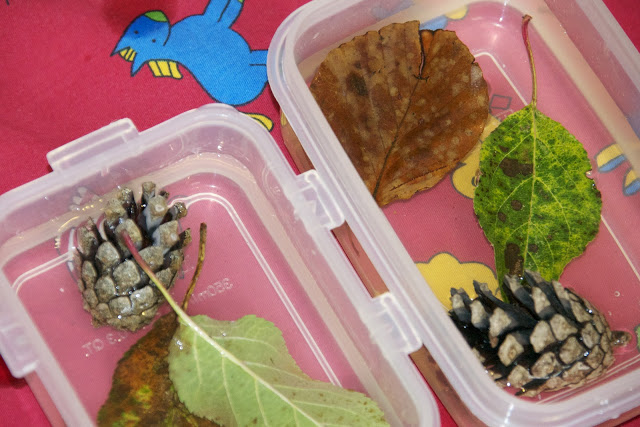 Once they were frozen we let them melt a little bit and then tipped them out for H to explore. She loved the cold on her fingers and kept saying the ice was slippy. This is such a great sensory activity for toddlers, H had a fantastic time exploring and playing with the ice.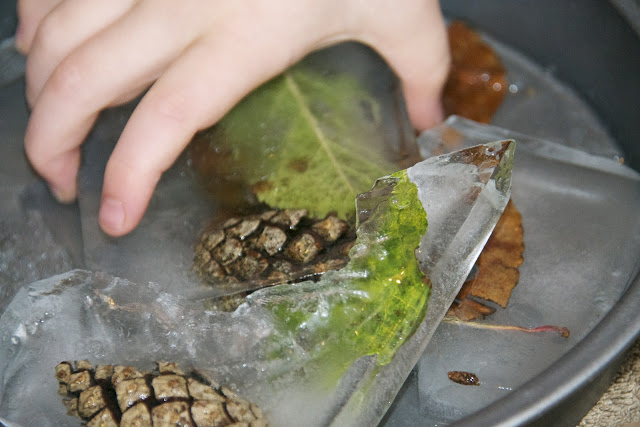 She added little characters and made them slip and slide all over the ice.