Its just a short one this week as I've been a bit swamped with revision…arggghhhh.
Little S came running to to the kitchen to show me this picture.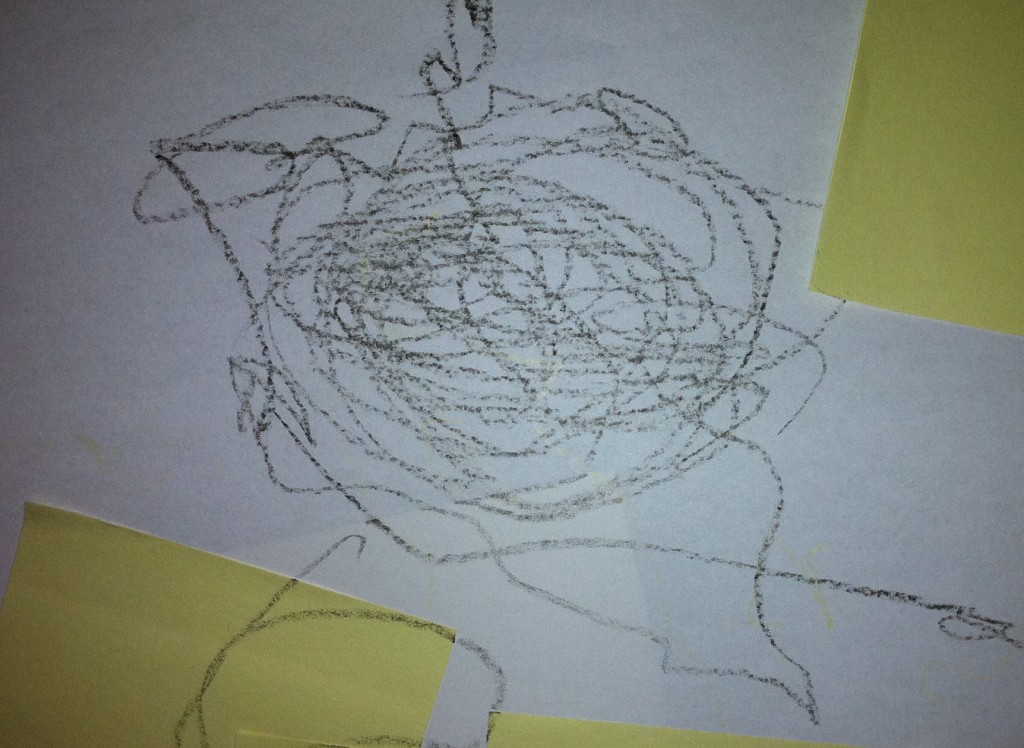 "I drawed a circle Mummy"
"Very good S, is it the sun?", I asked innocently.
"No Mummy, its a big, huge FIREBALL".
Then Z drew this, which made me laugh. The cross is apparently England and there are toys in the loft of the house.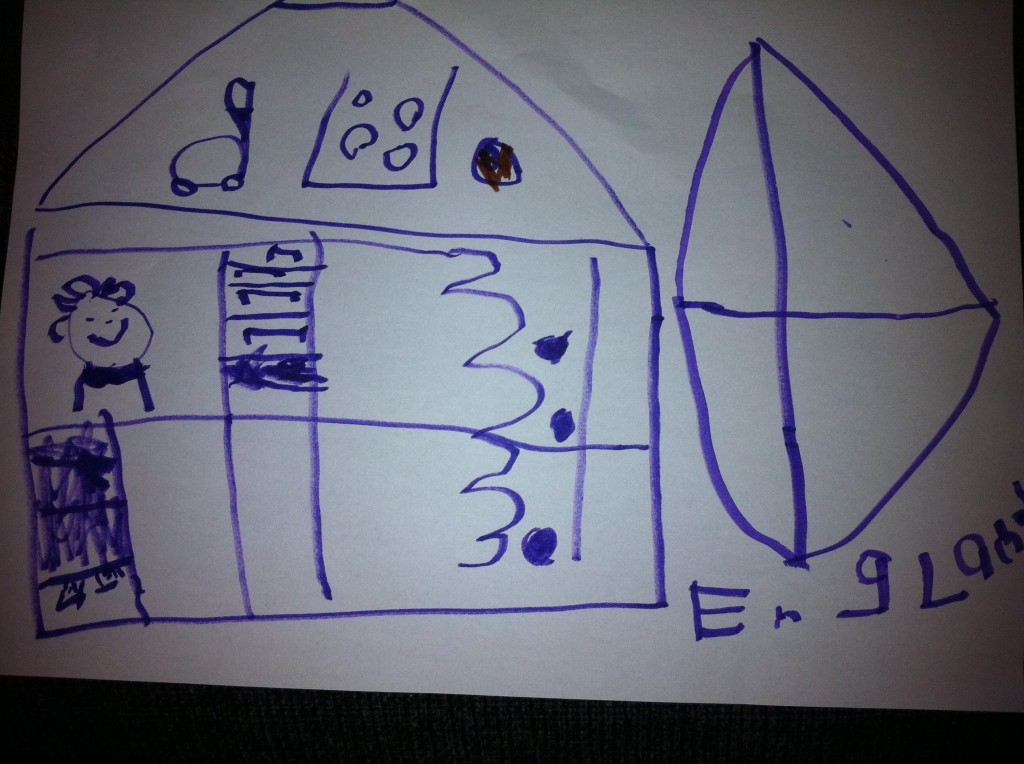 If you have any funny posts to link up, I would love to see them!