I'm always on the look out for great garden toys, especially for the summer holidays as 6 weeks can feel like a long time with 4 children of different ages at home and I do like everyone to spend as much time as possible outside.
Roller Wheel
This inflatable kid-sized Roller Wheel has been a huge hit with my big children. They've been climbing through, over, under and rolling around for weeks! Initially I was worried it wouldn't last long as my children can be very rough, but it still looks as good as new, despite some pretty intense use. The roller wheel comes with it's own pump so you're ready to play in minutes!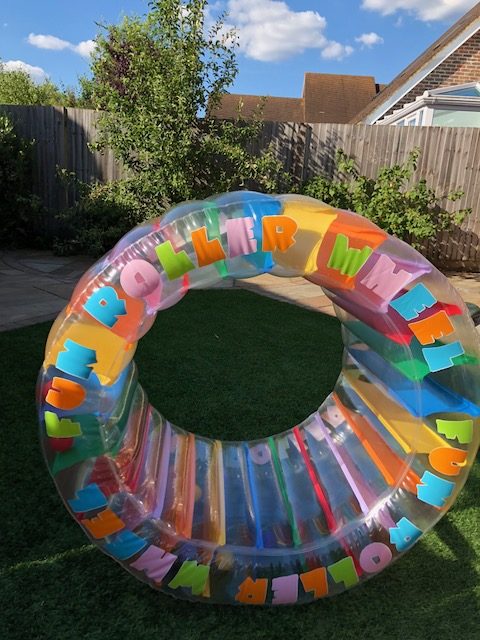 The roller wheel has colourful balls inside and can even be used inside, although we've only used it outside.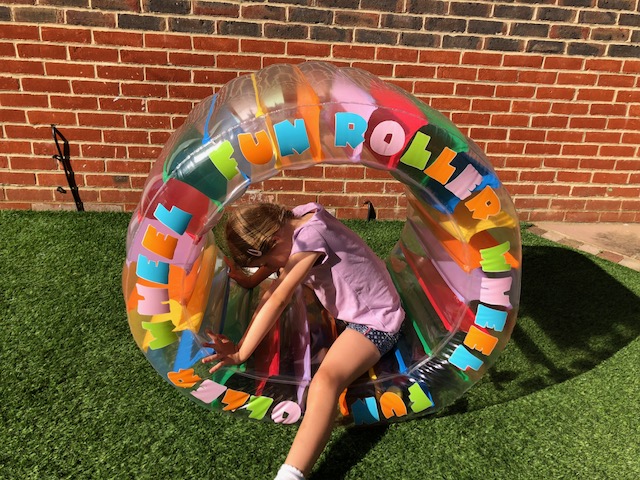 As well as being fantastic fun, the Roller Wheel also helps children sharpen skills like coordination, cooperative play, physical strength, visual and auditory stimulation and more. It's also quite good for just chilling out in!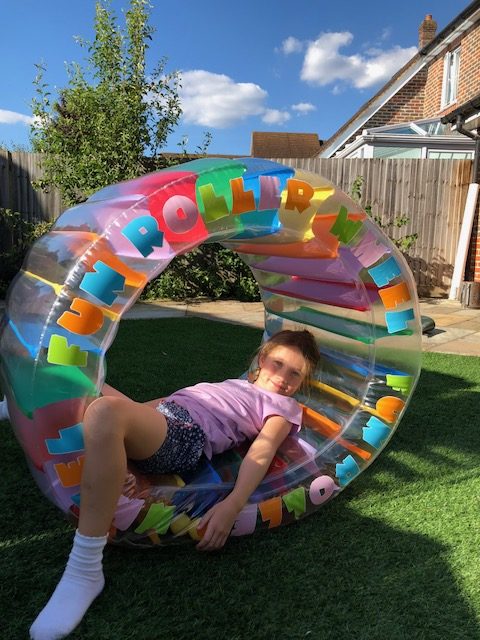 Also from Thumbs Up is this very cool bluetooth speaker ( see link below ), it's a bit pricey, but would definitely get your summer off to a fantastic start!
Can you recommend any other great garden toys for us? I'm especially on the look out for a fun water table for my 1 year old.
Garden Games
For even more garden fun, check our list of amazing garden games.