Z came out of school looking very pleased with himself yesterday, telling me he had made a present for me.  I didn't get too excited, previous 'presents' have been paperclips, acorns and sticks. When we got home he proudly presented me with this.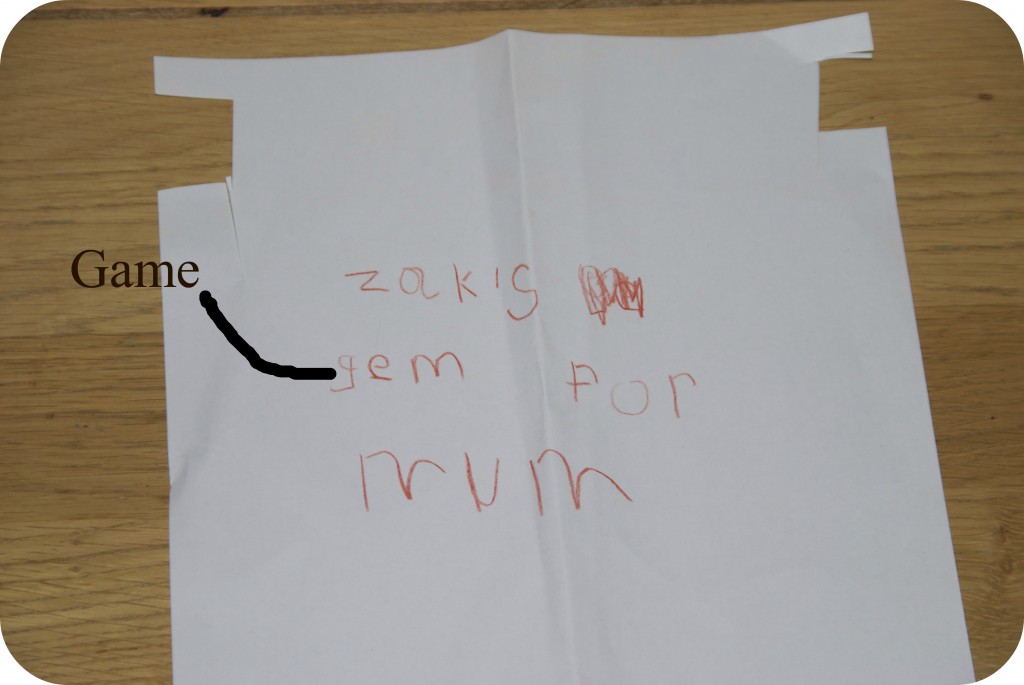 The game is you blow the little squares of paper to the diamond at the top of the picture. The two circles at the bottom of the page are fans.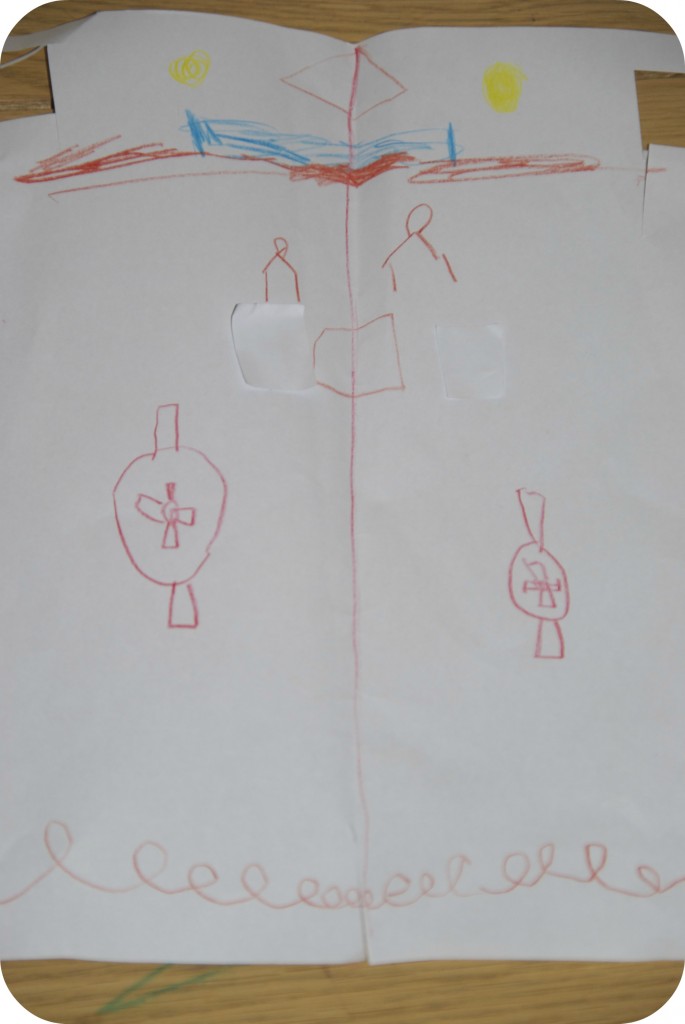 I think it might be the best present I have ever had!