I'd never been to Wales until I took part in a charity hitch hike with University to Dublin via Holyhead, looking back it seems a bit mad, I can't believe we actually hitch hiked all that way.  A few years later my husband who spent some of his childhood in Wales, took me on a tour of the beautiful villages where he once lived on the way to visit my brother at University in Aberystwyth. I remember lots of beautiful scenery and long winding roads. I asked my husband about his memories of Wales growing up and this is what he said.
One of my happiest memories of Wales was when I was growing up in the small village of Brechfa. It seemed like my brother and I had complete freedom to explore the woods and rivers around where we lived. A few moments stand out for me
Bonfire night, I must have been about 6 or 7 perhaps and we would walk down through the village to the blacksmith's. The road was I assume closed because we all stood in the road, on the verge and in the blacksmith's shop. I remember the warmth and the smell of the blacksmith's furnace, the huddle of the people who we all knew and then the amazing fireworks. Having been back to Brechfa and stood in the same spot I guess it would seem quite tame these days, and Brechfa does seem so small where as a child it seemed such a vast expanse. The village remains largely unchanged, the locals all know each other and are very friendly.
On another occasion we all went on a school trip from Brechfa primary school. We walked to a bend in the river that runs through Brechfa where we picnic'd and swam. Teachers and parents all looking on as us children had an amazing time.
Later on I moved to Bryncoch, near Neath where many of my other childhood memories were formed. We would often visit Margam Country park which the highlight for my brother and I was the amazinng Alpine slide. They have adventure playgrounds there now but it is still as beautiful as ever.
Our favourite time of year was Winter. This was when my dad would build us a sledge (out of the heaviest wood known to man). We would then drive the short distance to the Brecon Beacons and find a quiet area in the hills (our sledge was far too dangerous for the general public 🙂 ) and barrel down the hills at great speed.
I have numerous happy memories from Wales, one of the happiest periods of my life.
Zak has developed a love of cooking recently, so together we set about baking some traditional Welsh food.
First we made Welsh Cakes, Zak had seen these baked on Junior Bake Off and couldn't wait to share his knowledge on how to bake them with me. They were actually very easy to make, we baked half after school one afternoon and then the rest the next day for breakfast as a treat. Zak loved them warm, they were deliciously sweet and the flavour of the mixed spice made us feel very Christmassy.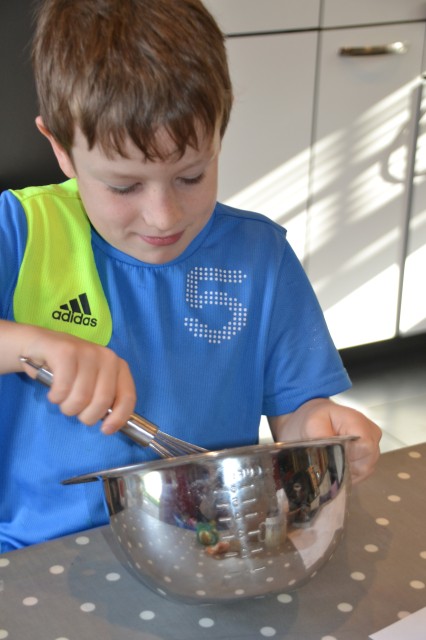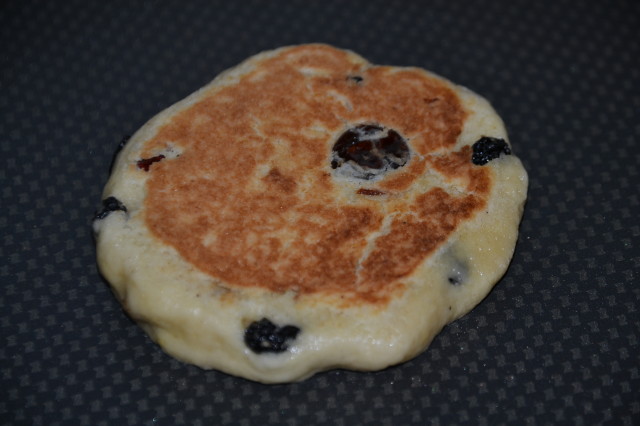 Next on our list were Welsh Pancakes or Crempogs, made with buttermilk, the first time we tried to make them we heated the buttermilk directly before adding the butter and it all curdled. The key is to heat the buttermilk VERY gently, we placed it in a glass bowl over a pan of boiling water, stirring continuously which seemed to work.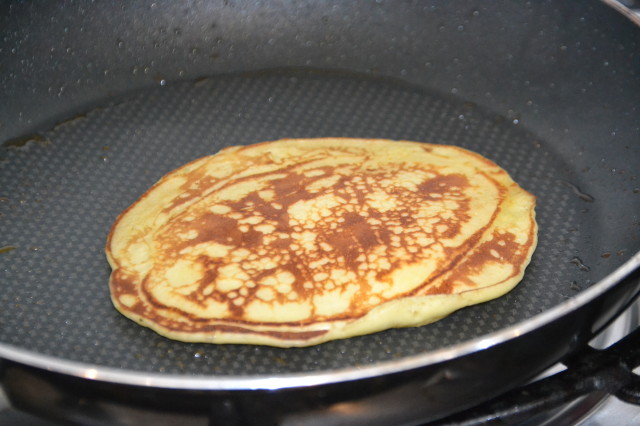 The pancakes had a lovely buttery taste to them, I thought they were much nicer than traditional pancakes.
We've been trying to have more adventures as a family and are actually not that far from Wales, which makes it perfect for a short break, I quite fancy the Brecon Beacons as we went to a beautiful wedding there once or maybe Margam Country Park.
This is a collaborative post