Rob and I spent most of our holiday at the waterfront, windsurfing in particular was one of the best bits of my week. I went along planning to stay for just an hour and ended up doing the whole 3 hour session and LOVING it, even if I did have to be rescued TWICE by the speedboat, which my 7 year old thought was pretty cool.
The instructors were endlessly patient and the sea beautiful, clear and cool, it felt amazing to be out on the water feeling the wind pull me along. I'll definitely be trying windsurfing again, which is not something I ever thought I'd say!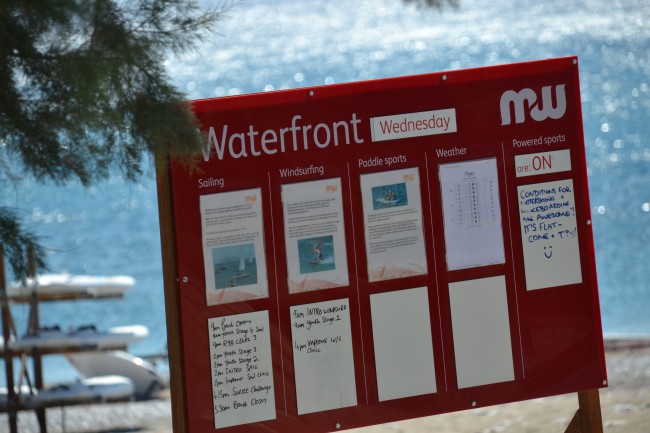 Rob is now going to tell you his windsurfing experience.
It's day 2 and I've already injured myself sailing (twisted knee), had a tennis lesson and signed up for mixed doubles tournament and today it is the windsurfing Intro session.
Share and Enjoy